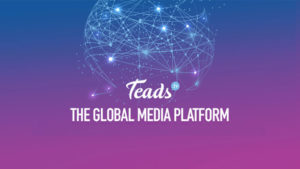 Teads, The Global Media Platform, reveals the results from its recent UK CMO survey in conjunction with CensusWide. The survey identifies how the 100 CMOs interviewed value different forms of media in driving real results for their campaigns. 
In an age of fake news and ad fraud, Teads asked 100 CMOs for their views on the media in which they were entrusting their budgets as well as their thoughts on the trust, transparency, innovation and ROI of different forms of media. Confidently, 73% of respondents said digital advertising is important in contributing to their overall company revenues.
However, the top five challenges with digital advertising, cited by CMOs, are: trust (41%), knowledge / data on consumer behaviour (35%), fraud (33%), transparency (33%), and scale (33%). Additionally, the research revealed that targeting (54%), customer engagement (52%) and brand building (38%) were the biggest opportunities within digital advertising.
With trust being the biggest reason for keeping CMOs up at night, it is refreshing to see that premium digital media (video / display formats within editorial content) was cited as the most trusted media platform (58%), followed by social media (50%) and TV (44%). Premium digital media was voted as the most transparent platform, alongside social media.
Over the past few years, there's been much overhype on the demise of news brands. Many commentators have said that advertisers have a responsibility to keep spending with the press to ensure journalism is kept alive. However, Teads has found that with thriving publishers such as the Guardian and ESI, it's a much simpler business decision than that.
Marketers now know that quality news environments deliver greater ROI on ad-spend with 54% of respondents believing that premium digital media has the greatest ROI. This increases to 63% for CMOs who are working in companies with a turnover of £100 – 499.99 million.
UK publishers are clearly thriving and when asked what platforms are the most innovative, CMOs now see publishing houses as innovative as the Silicon Valley giants. It is therefore unsurprising that nearly four in five (78%) CMOs are planning to increase their media budget within premium digital media over the coming year.
Other key findings include:
Almost a half (49%) of CMOs believe premium digital media is the media platform most aware of brand safety
42% of CMOs say that premium digital media is the media platform with the greatest scale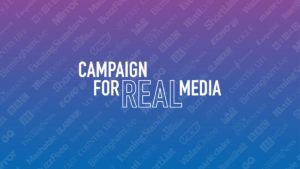 Justin Taylor, UK MD, Teads commented: "These results prove that real media delivers real results. And we only see this developing more into the future. Millennials and Gen Z are getting more and more involved and educated across politics, economics, culture and society. And as they do, they will lean into the affinity of the news brands they love to guide them. As this continues to build, the options available to agencies and advertisers can only flourish."
Teads' business is founded in the success of these digital premium media environments. Originating in video for top of the funnel campaigns but over time through viewable display and, most recently, performance products – Teads has been able to offer clients full funnel solutions for their campaigns within real media environments. The wealth of information available to publishers about their readers is enormous, meaning whether through contextual or granular data, the ability to reach the right consumer in the right mindset is effortless and effective.
When you layer on levels of 3rd party support for things like brand safety and fraud prevention, it's no surprise that marketers are seeing publishers as true alternatives to other online platforms who can't offer those same guarantees.
The independent research was conducted during August 2019 by Censuswide, with 100 CMOs in the UK and forms part of Teads' Campaign for Real Media, launching October 2 in London.