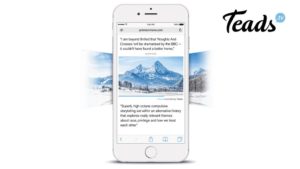 Teads, the inventor of outstream video and a leading global video advertising marketplace, announced results from a new global survey, "In News We Trust." Teads polled over 16,000 consumers in eight countries to uncover how people are consuming news and advertising amidst the rise of fake news.
Three quarters of respondents said the rise in fake news has made them more likely to seek out quality, trustworthy news sites.
The majority of consumers around the globe read the news one to five times per day, with the majority of Brits reading the papers in the morning, either in print or online, and tuning into news on TV in the evenings. UK men are bigger news junkies than women, as they check news 29 times per week versus 21 times for women.
The study also reveals over half of Brits (51%) prefer to read their news on a mobile device, and, surprisingly those aged 35-44 are more likely to consume online news than any other age group.
When asked how much attention they're paying to news across different mediums, online and TV emerged as the strongest, with 60% globally strongly paying attention to news online and 52% strongly paying attention to news on TV.
Social media, however, is considered to be one of the least trusted media types to consume news and advertising/branded content. Although 62% of consumers actively read the news on social media, only 11% trust advertising/brand content on these platforms. Globally, consumers believe social media to be sensationalised (28%) and fake (26%).
The findings also highlight how well people remember advertising on different platforms. On a global level, consumers remember and trust advertising from TV more than any other medium. Yet, when looking at the youth audience (16-24 years olds), online emerged as the top medium for which they trust and remember advertising.
Quality is crucial when it comes to advertising, with over 45% citing this as the biggest component impacting how well they remember ads.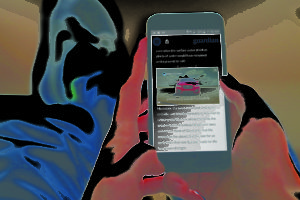 Many of Teads' top publishers have lent their support to the research, including Trinity Mirror, Condé Nast Britain, Mail Online, Reuters and ESI Media, all of whom firmly believe in the importance of delivering quality, trustworthy editorial and news content to readers and creating premium environments for advertisers.
Emily Brewer, Head of UK Publishing at Teads said, "This research shows that consumers are valuing news more than ever. Quality journalism is a crucial part of the free web and we are proud to be collaborating with many publishers contributing to this in the UK. We know that sustaining innovative and non-intrusive ad experiences is key to supporting publishers, and with our combined reach, we are able to be stronger than the sum of our parts."
"Now more than ever, our readers rely on us to deliver quality reporting from trusted sources," said Scott Deutrom, Chief Digital Revenue Officer at ESI Media. "At the same time, like many publishers, we rely on the revenue we receive from advertising and are happy to see this study reinforce that consumers value news content and ultimately, trust the advertising they see within this type of content."
Source: Teads