IKEA has updated its IKEA Place AR app, including a release for Android ARcore-compatible devices. The app uses Augmented Reality to enable shoppers to see how a piece of IKEA furniture would look in their home. It lets users experience and "place" 3-D representations of more than 3,200 IKEA products, from sofas and lighting to beds and wardrobes.
The latest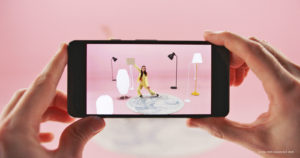 release has a range of new features, including Visual Search powered by Grokstyle. This allows people to take a picture with their phone of any furniture they see, and then find similar or matching IKEA products through the app, ready for purchase.
To coincide with the launch of the IKEA Place app on Android, IKEA has teamed up with lifestyle blogger Caroline Solomon to include a game with the app. The game is called 'Matchers Keepers' and is hosted by Caroline. Couples and flatmates team up and find out how well their tastes really match. The premise for the game is simple: contestants use the IKEA Place app to pick and place a variety of furniture items over a series of three rounds. Teams score a win by picking out matching items and placing them in the same spot in their room.
"When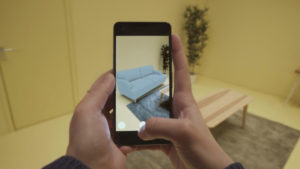 we first launched IKEA Place, we gave our customers the opportunity to 'try before you buy' for the first time since IKEA was established," said Michael Valdsgaard, leader digital transformation at Inter IKEA Systems. "Customers truly appreciate that and we are now helping them to create a better life at home using our AR technology. Today's release is about bringing the ease of IKEA Place to over 100m Android devices."
Source: Mobile Marketing Magazine