Learning about fuel economy, autonomous technology and engine power just became fun with this nifty experience built inside of Instagram. Ford Brazil has launched a game on its profile (@fordbrasil) titled 'Ford Finger Drive'.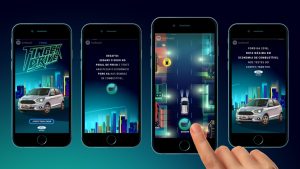 Without using any kind of programming, the game utilises the functions Instagram Stories already have (like tapping the screen to move to the next frame or holding your finger to pause the video) to create game controls. There will be three different games, launching from April 5th.
In the first game, users are challenged to stop the Ford Ka at a gas pump. The second game explores the Pre-Collision Assist with Pedestrian Detection of the Ford Fusion. By playing, the user can brake the car and see the Pedestrian Detection in action when a pedestrian appears ahead. In the final game, users tap fast on the screen and see the Fiesta EcoBoost overtake the car in the next lane.
The game was developed by WPP owned creative agency, GTB Brazil.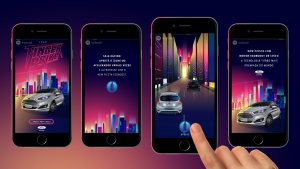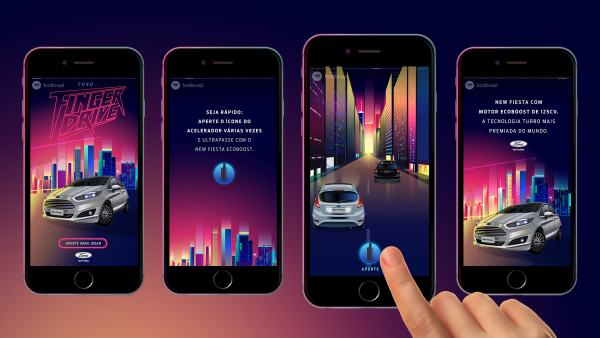 Credits:
Client: Ford
Agency: GTB, Sao Paulo, Brazil
Copywriter: Pedro Chamme
Art Director: Chico Medeiros
Executive Creative Director: Vico Benevides
Planner: Dorian Dack, Caio Costa, Laísa Nascimento, Mariana Fortti, Ariane Kopke
Creative Technologist: Ícaro de Abreu
Producer: Luana Agatha, Marcella Pappiani, Bruna Amorim
Account Manager: Bruna Matos, Isabela Robles, Daniela Lima, Rodrigo Gambassi, Rafael Colli
Content Manager: Livia Lanzoni
Account Management: Daniel Baena, Priscila Oliveira, Florencia Lear
Associate Creative Director: Rodrigo Strozenberg, Arnaldo Boico
Source: Little Black Book