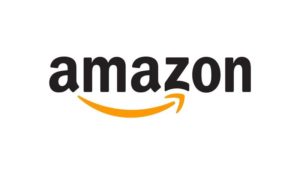 Amazon.com is the eCommerce brand with the biggest absolute improvement in organic search performance on Google over the course of 2018 according to the data from search and content optimisation platform, Searchmetrics. Second on the list was online marketplace, etsy.com.
Online marketplace, aliexpress.com, which is owned by Chinese multinational, Alibaba, makes number ten with a 236% improvement over the year. Other notable winners include ashleyfurniture.com, a furniture store chain with over 800 locations worldwide (in sixth place) which improved its search performance by an impressive 362% over the period. Auto listings marketplace, cargurus.com, and deals and coupons community, slickdeals.net, also feature.
The top ten list of eCommerce winners on Google is compiled from a wider cross-industry analysis of 2018 winners and losers in Google search that Searchmetrics has developed. The study measures search performance by analysing weekly search results for millions of keywords throughout the year and scoring websites for factors such as how frequently they appear in results and how high they rank.
Some of the websites that made the top ten list within the eCommerce sector are broad sites featuring a wide range of products, meaning the sheer breadth of content covering different items would give them a head start in organic search, according to Jordan Koene, the CEO of Searchmetrics Inc., a wholly owned subsidiary of Searchmetrics GmbH.
Koene explains however that data from previous Searchmetrics studies suggests that in general online retailers can improve their visibility on Google by giving shoppers a seamless, generally ad-free experience in which they can find things they want quickly and checkout fast:
"Over and above displaying high value, relevant content and paying attention to technical issues such as ensuring a fast page speed, eCommerce businesses must focus on areas such as ensuring content is structured with bullet points so that product details can be more easily absorbed by visitors; creating well thought out menus and internal links so shoppers can find items they want quickly – as well as identify alternatives and complementary goods. Also, make the online checkout easily visible without scrolling on mobile devices; and – in most cases – avoiding ads on the page."
Searchmetrics' earlier study of eCommerce ranking factors suggests for example that pages listed in the top 10 Google search results for online retail and eCommerce queries have 70% more internal links than those found in general searches. Well-structured internal links and menus help shoppers easily locate and browse through products and related products.
Google increasingly understands search-intent based on the words people put in the search bar and recognises when someone is researching a purchase. Which means it rewards pages that make the shopping experience easier and enjoyable.
Google also increasingly requires eCommerce sites designed to address the specific needs of shoppers in their niche rather than following generic search strategies. For example eCommerce sites in the 'furniture' niche can get away with displaying nearly 28 images on a page (more than most other niches) and still rank highly − despite the fact that more images can sometimes make pages load slower. It is likely that Google has learned that queries for this niche are best satisfied by giving searchers the opportunity to scan through a large selection of relevant images.
Source: Net Imperative