For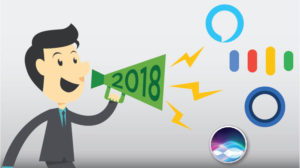 the second year in a row, marketing agency Stone Temple Consulting has confirmed that Google Assistant is the smartest and the most efficient virtual assistants on the market.
In an attempt to figure out which smart speaker is the most intelligent, Stone Temple asked the Assistant, Amazon's Alexa, Apple's Siri and Microsoft's Cortana approximately 5,000 questions.
Google Assistant attempted to give the most responses and provided the most accurate of those responses, according to the study.
Cortana came in second place and was the only digital assistant that increased in accuracy over last year. In Stone Temple's previous tests, Cortana received an accuracy rating of 86 percent. That number rose to 92.1 percent in this year's test.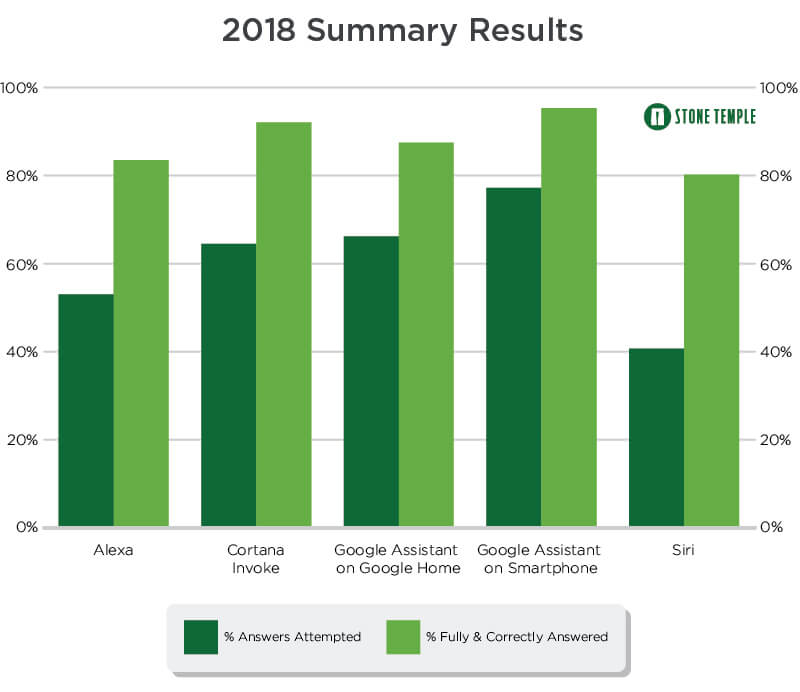 Alexa came in third place, but researchers saw strong improvement over last year's results. The virtual assistant doubled its attempted answers from 19.8 percent to 53 percent, however, its accuracy did fall a bit from last year.
Despite being known as the 'original' digital assistant, Apple's Siri came in last place compared to competitors. The device attempted more answers this year than last, but still only attempted 40 percent of all questions asked.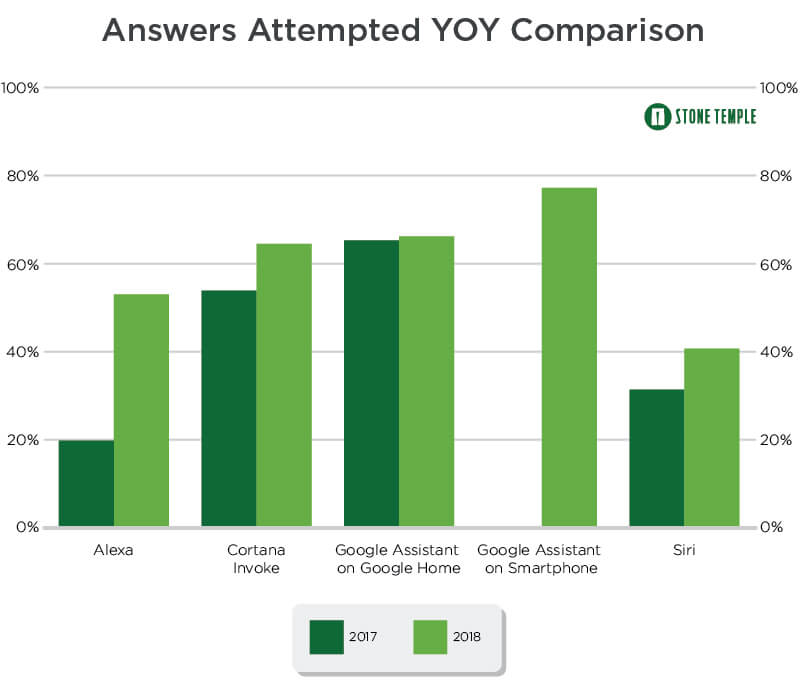 In order for Stone Temple to consider an answer 100 percent correct and complete, it must be answered "fully and directly."
Source: News4Jax