India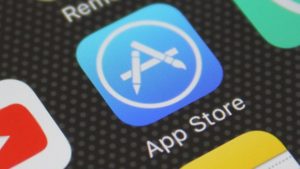 downloaded more apps than the US in 2017, a new report by app analytics provider App Annie has revealed.
Riding on increased smartphone penetration and dirt-cheap 4G data access, India accounted for nearly 58 billion of the world's 175 billion app downloads in 2017. Only China, the world's largest internet market, is ahead with approximately 65 billion downloads. Brazil and Russia were the other growth drivers.
In India, app downloads have surged 215 percent in the last two years — much of it caused by the launch of Reliance Jio in September 2016, which led to widespread adoption of mobile data in rural and urban centres.
China has the second highest growth rate of 125 percent, while the US, a mature internet economy by now, has de-grown by five percent, App Annie stated.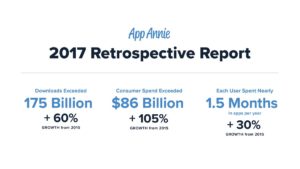 The top 10 most downloaded apps in India were WhatsApp, Facebook, Facebook Messenger, Truecaller, SHAREit, MX Player, UC Browser, Amazon, Paytm, and Instagram. Interestingly, Paytm is the only homegrown app to feature in the top 10.
App Annie said the Indian government's demonetisation drive has contributed significantly to Paytm's growth.
"India's 2016 banknote demonetisation, and the development of a Unified Payments Interface (UPI), are boosting the growth of payment apps. Payment giant Paytm maintains a strong position in the market, with over 30 percent usage penetration among Android phone users in 2017," it noted.
Global app spending for the year touched $86 billion, registering a massive 105 percent growth. China is the biggest contributor to the global app economy.
"$1 out of every $4 dollars generated from app stores, in-app ads and mobile commerce is generated by the Chinese market," App Annie reported.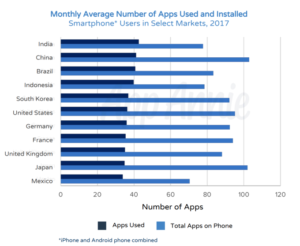 Chinese app users spent over 200 billion hours on iOS, Google Play and third-party Android apps. India ranked a distant second with time spent on apps at 50 billion hours.
"Time spent in apps spiked by 30 percent, to the point where each user spends about 43 days per year in apps," App Annie said.
Smartphone users downloaded an average of 80 apps per month, and used 40 of them. Notable exceptions were China and Japan, where the number of average apps downloaded per month per smartphone was 100. India, Brazil, Indonesia and South Korea completed the top five.
App Annie revealed that consumer spends on video-streaming apps have "exploded" across the globe. Also, the push for a "cashless" society has led to an upward trajectory in finance/retail banking apps in emerging markets in Southeast Asia. Augmented reality apps were the other big category within gaming where rate of adoption was high.
Source: YourStory