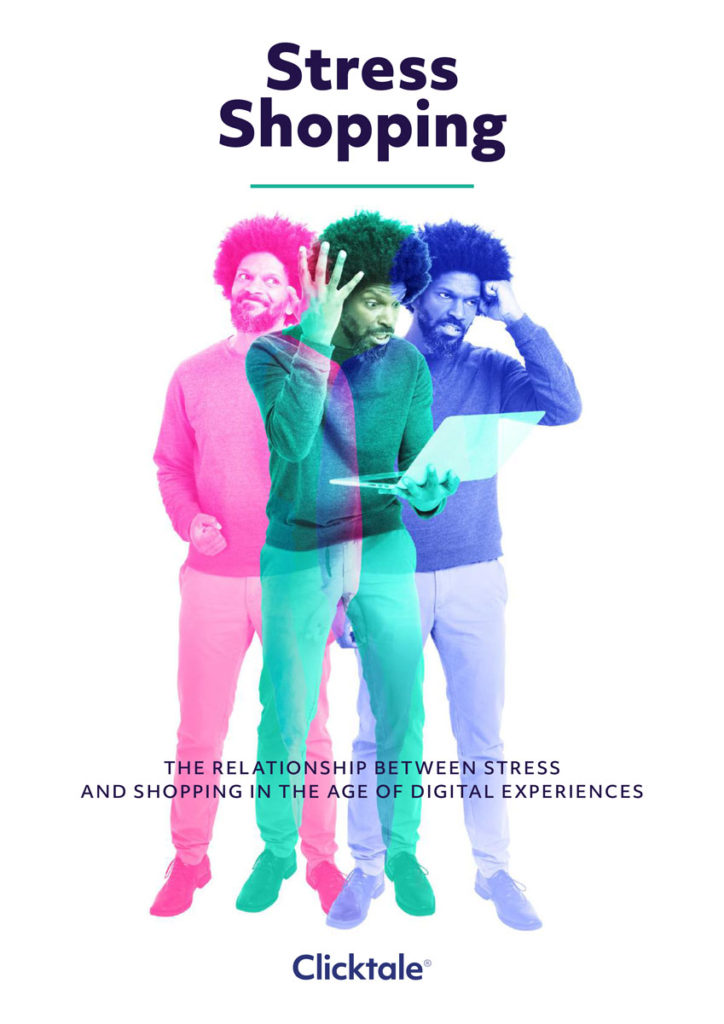 Just under a fifth of UK consumers (18%) find that going shopping makes them feel stressed, while more than 1 in 10 experience high stress levels while buying online. That's according to a new Stress Shopping report from experience analytics firm Clicktale, which examines the role of emotions in shaping consumer experiences both online and in-store.
The report, which incorporates analysis from Clicktale psychologists, retail experts and a survey of over 2000 US and UK consumers, found that – despite finding offline shopping the most stressful experience – many consumers still feel high levels of stress when navigating eCommerce websites and apps. While 12% feel stressed when buying online, 15% go as far as to say they have 'lost their temper' when shopping online or on a mobile app.
Clicktale's research also reveals that these stress levels rise as shoppers navigate through the customer journey, reaching a peak during the checkout process. In reporting their most stressful digital shopping experiences, 83% of shoppers feel stressed when a voucher code fails at the checkout, while 75% get agitated when mobile apps freeze at the point of payment. 80% are also stressed by slow loading times online.
Commenting on the new research, Geoff Galat, CMO at Clicktale said, "Despite a growing focus on customer experience across the retail industry, it's a shame to see so many consumers frustrated and stressed out by online shopping experiences. It's long been assumed that, because consumers are able to shop from the comfort of their homes, the stressful elements of the shopping experience have been removed. Clearly this isn't the case."
"To overcome this fact, brands need to think much more carefully about the role of customer emotions throughout the shopping experience. By using experience analytics to examine mouse-movements, taps, swipes, and 'rage clicks', brands can understand where the frustration occurs and where the path to purchase is being disrupted. Even seemingly insignificant stimuli can have a strong impact on customer emotions, especially when it comes to irritation over poor page layouts and slow search speeds. While previously overlooked by brands, these seemingly minor stressors can significantly impact the customer experience, digital conversion rates and, ultimately, the business' bottom line."
Commenting on Clicktale's research, Brian Solis, Principal Analyst at Altimeter Group said, "In an era when consumers are connected and over-informed, decision making can be difficult and tiring. Brands don't make it easy for people either. Innovation in customer experience begins when companies explore the real customer journey to then reimagine touchpoints and click paths for modern behaviours, preferences and expectations. The goal is to help people quickly find relevant information in the channels and devices and in the ways they make decisions. In this research, Clicktale reveals how customers want to experience brands and also the importance of designing seamless, intuitive and joyful journeys."
Source: Clicktale