Facebook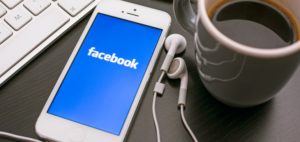 has announced that its Stories platform has 150 million daily active users, and that it'll begin testing ads on Stories in the US, Mexico and Brazil.
The video ads are 5 to 15 seconds long, and users have the option to skip them. Facebook can automatically reformat ads on the News Feed with borders and text at the bottom, and ads on Instagram Stories can be extended to Facebook Stories.
"Ads in stories have added a lot of value for businesses on Instagram, and we believe we can do the same on Facebook," Zoheb Hajiyani, Facebook product manager, said in a statement. "Ensuring that this is a good experience for people using the product will be our top priority."
Stories launched last March as a competitor to Snapchat Stories. The feature lets people post a string of videos and photos that disappear after 24 hours. Facebook-owned WhatsApp also has a similar feature, with over 450 million daily users. As of November, Instagram Stories had 300 million daily active users — nearly twice as many as Snapchat. Instagram Stories and Snapchat both also feature ads.
At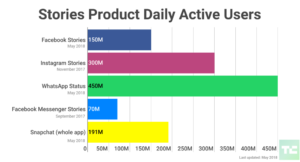 this year's F8, Facebook chief product officer Chris Cox said the company expects Stories will surpass feed posts sometime next year as the primary way to share things with friends. Over the next month, Facebook will begin showing ads from a small number of businesses before expanding to more advertisers and countries in the coming months. The company also plans to offer businesses more metrics on the performance of their Stories.
In the past, Facebook has tested various new features on Stories, including a desktop version and the ability to cross-post from its other apps.
Source: CNET