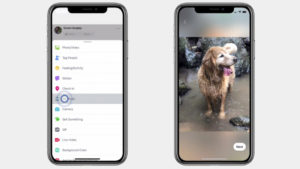 Facebook has introduced a new way for users to share their experiences with the launch of futuristic, AI-powered 3D photos.
Users simply have to take a single portrait shot of their friends, family, pet, holiday spot, or anything else that may interest them, and Facebook takes over by creating a 3D image based on how its AI believes the contents of the image would look if you were there in real-life.
In order to create a 3D image, the portrait photo must be taken on a compatible dual-lens camera – namely the cameras on the iPhone 7+ 8+, X, or XS – and shared via a post by selecting the '3D Photo' option. Once captioned and posted, the picture can be scrolled, panned, and tilted by users on both mobile and desktop in order to bring the image to life. Furthermore, 3D photos are viewable in VR using the Oculus Browser on Oculus Go or Firefox on Oculus Rift.
Everybody on Facebook is now able to see 3D photos in their news feeds and in VR. The ability to create the images is being gradually rolled out to all users over the coming weeks.
Source: Mobile Marketing Magazine