Facebook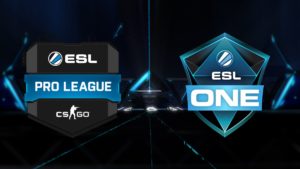 has signed an exclusive deal with ESL, the world's largest eSports organisation, to bring streaming coverage of two of the top eSports competitions exclusively to Facebook this year.
One of ESL's flagship circuits, ESL One, will be broadcast on Facebook starting this week with the ESL One Genting 2018 event in Malaysia. A weekly five-minute highlight show will also be produced and broadcast on Facebook Watch, the company's platform for video.
ESL and WESA, the World eSports Association, will also bring their CS:GO Pro League to the social network from mid-february onwards, with four seasons of the Pro League set to be broadcast on Facebook, through to December 2019.
The competitions, which cover popular games like Counter-Strike: Global Offensive and Dota 2, will be streamed exclusively via Facebook Live in English and Portuguese, with other langages available as well. Both ESL One and Pro League will also be streamed in VR, starting in the Facebook 360 for Gear VR app and then expanding to other VR options.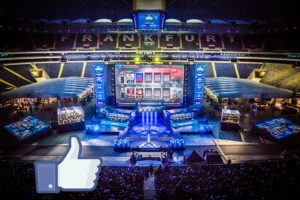 "Building on our successful partnership, we believe Facebook is the perfect platform to bring both Pro League and ESL One competitions to new and existing audiences," said Nik Adams, senior vice president of global media rights & distribution at ESL. "With Facebook broadening their portfolio of top-tier live sports events and leagues, we are excited to add this content to their lineup and guarantee the very best of viewing experiences to our passionate fans."
The news follows an announcement in May 2017 that ESL and Facebook would partner to bring 5,000 hours of ESL content to Facebook. The collaboration enables ESL to grow its community reach on Facebook from 700,000 to more than 25m each month, and generate over 2.5bn impressions in one year.
"For years, ESL has used Facebook to nurture its global community while broadening the audience for eSports competition to millions of fans worldwide," said Leo Olebe, global director of games partnerships at Facebook. "Having two of ESL's most adored properties for CS:GO and Dota 2 streaming exclusively on Facebook is the next step in our efforts to delight the passionate eSports community on Facebook."
Facebook has been quietly building its eSports presence over the past few years, but this represents the social network's first major deal. Rival Amazon acquired popular game live-streaming service Twitch back in 2014 for $970m (£695m), and recently expanded the platform to include pre-recorded video, positioning it as a challenger to YouTube and Facebook Watch.
Source: Mobile Marketing Magazine