The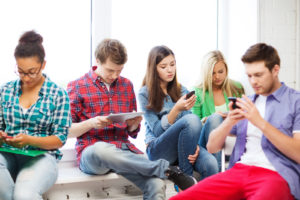 average person will spend 479 minutes each day consuming media this year, driven by 24 per cent of all global media being consumed on mobile.
According to Zenith, mobile is expected to be responsible for 28 per cent of media consumption by 2020, as it continues to erode other media like newspapers, magazines, TV, and radio.
"Mobile technology is challenging brands to rethink how they communicate with consumers," said Vittorio Bonori, global brand president at Zenith. "Brands need to understand both the consumer's mind-set and where they sit on the consumer journey, to determine how to communicate with them. By using data, ad tech and now artificial intelligence, brands can co-ordinate their communications across media and mind-sets to move them along the consumer journey most effectively."
Estimated time spent reading newspapers has fallen by 45 per cent, while magazines have seen a 56 per cent fall, since 2011 – at which point mobile was only responsible for five per cent of media consumption. Elsewhere, time spent watching TV has dropped by three per cent and time spent listening to radio fell by eight per cent.
Of course, these other media formats have gained an online audience as they have seen declines away from the internet, and so haven't entirely lost out. The worry for other media formats is the number of exclusively digital platforms that they have to compete with away from traditional media.
"Under traditional definitions, all other media are losing out to the mobile internet," said Jonathan Barnard, head of forecasting and director of global intelligence at Zenith. "But the truth is that the distinctions between media are becoming less important, and mobile technology offers publishers and brands more opportunities to reach consumers than ever."
Source: Mobile Marketing Magazine