Consumers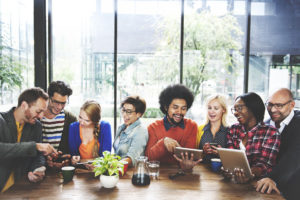 could be using up to 100GB of data on their phones every month by 2025, according to mobile network provider GiffGaff.
The company said the introduction of 5G will lead to an "explosive" growth in data consumption.
It tipped video streaming to be see the largest growth. In 2017, users consumed just 0.83GB worth of data on video, but GiffGaff tips this to rise to 24.76GB by 2021.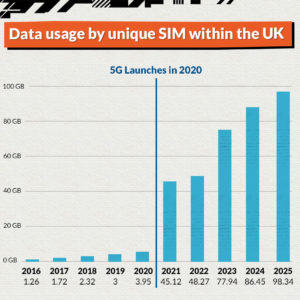 By 2025, the company forecasts that the average user will consume around 73.87GB of mobile data via video streaming, as 4K becomes more widely available.
"This new research shows a monumental shift in how people will use mobile phones in the next seven years – not just as communication devices, but as connectivity hubs," said Kim Faura, CCO at GiffGaff.
"For millions of people, using a mobile phone for music and video streaming is more important than its traditional use for calls and texts. With the launch of 5G, we will finally have the bandwidth to deliver speeds even faster than home broadband."
Source: TVB Europe