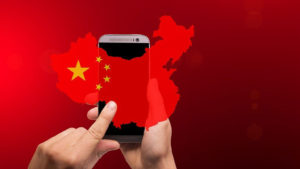 China's online retail market is expected to hit $1.8tn in 2022, buoyed by local tech titans Alibaba and JD.com, according to a report by Forrester.
The 'eCommerce in China: Trends and Outlook for The Largest eCommerce Market in The World' report, revealed the Chinese online retail market will be more than double the size of the US market, which will reach $713bn in 2022 and 10 times larger than Japan at $159bn.
China's eCommerce market will reach $1.1tn this year, making it the world's first trillion-dollar eCommerce market. However, there is still plenty of room for growth with just 38% of China's total population shopping online. China's online retail sales are expected to increase steadily at an 8.5% compound annual growth rate through to 2022.
Internet giants Alibaba and JD.com continue to dominate the local market, together accounting for more than 85% of China's eCommerce market. However new companies, such Pinduoduo and Xiaohongshu are catching up as users embrace new social commerce platforms.
More than three-quarters (76%) of all eCommerce in China occurs via mobile devices and mobile payments remain the most popular choice for online purchases with 80% of metro Chinese shoppers using Alipay and 66% using Tencent's WeChat Pay to pay for a product or service in the last three months.
The report also revealed that Chinese consumers are "the most demanding, advanced, and innovation-hungry digital shoppers", with 72% ranked as Progressive Pioneers compared to just 25% of US consumers.
Source: The Drum