Cheetos, the snack brand from PepsiCo's Frito-Lay division, is inviting fans to see the world in a whole new light – a dangerously cheesy one – thanks to the new 'Cheetos Vision' app launching at SXSW 2018. Available on the App Store, Cheetos Vision is an artificial intelligence-powered camera that turns everything a mobile user sees through a smartphone camera into virtual Cheetos.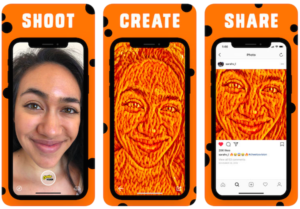 Users can then share their signature Cheetos images and videos directly on social media. Fans can even use Cheetos Vision to transform their profile photos into Cheetos creations.
"The Cheetos brand is always on the cutting edge of playful fun, so it's only natural we would leverage AI to help fans see the world through a Cheetos lens," said Rachel Ferdinando, vice president of marketing, Frito-Lay North America. "We're excited to launch Cheetos Vision alongside so many other disruptive technologies at SXSW."
The Cheetos Vision launch includes ads geo-targeting attendees at SXSW 2018.
Source: PepsiCo