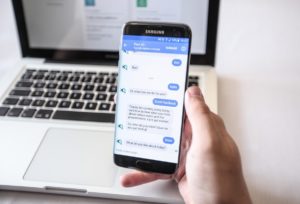 The Capgemini Research Institute has released its newest report, Smart Talk: How organizations and consumers are embracing voice and chat assistants, which highlights the growing need for businesses to have chat bots and assistants readily available to consumers. According to the report, 70 per cent of consumers said they will replace store visits to a brick-and-mortar location with their voice assistant within three years' time.
Businesses are starting to realize how important it is to use chat bots and voice assistants to provide customer service, especially within the last 2 years. Out of the business leaders surveyed for the report, 40 per cent of those now using voice assistants have started doing so in the last year. 
76 per cent of businesses said they have seen "quantifiable benefits" from implementing chat bots and voice assistants, and 58 per cent of those said the benefits exceeded their expectations. Some businesses saw over a 20 per cent decrease in customer service spend, and more than 20 per cent jump in the number of consumers using digital assistants.
While smaller businesses are quickly acting on the need for digital assistants, the survey found that less than 50 per cent of the top companies in automotive, consumer products and retail, banking, insurance, and chat lack voice assistants.
68 per cent of consumers said voice assistants help them complete multiple tasks quickly and hands free, and 59 per cent agree that chatbots continually improve on personalization. Over half (58 per cent) of consumers feel the need to personalize their digital assistants. Additionally, 5 per cent want to give their assistants a name, and 53 per cent want to mold its personality.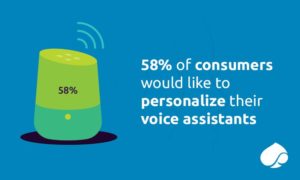 "This research establishes that conversational assistants are the future of customer interactions, valued by consumers for their convenience and by companies for the operational efficiencies they enable. Compared to our study released in early 2018, a much higher proportion of consumers now foresee voice assistants as their first choice within the next three years. In the meantime, the expectations of customers are evolving as they progressively use the technology," said Mark Taylor, head of customer engagement at Capgemini Invent. 
"Privacy and security also remain paramount. Since our last research, it seems there has been little change in consumer concerns about how voice assistants affect privacy and data security. Companies must do more to address both these concerns and consumers' increasing expectations, as conversational commerce increasingly moves into the mainstream."
Stan Sthanunathan, executive vice president at Unilever said, "The biggest experience that we've had is to not look at conversational interfaces as a cure for all the problems that you have, but instead to use them to augment human intelligence. This makes human intelligence a lot more productive. Voice or chat bots can communicate with multiple people simultaneously. They therefore help in reducing the amount of stress and strain on our human agents who are responding. These interfaces eliminate anywhere between 20 per cent and 30 per cent of issues reaching the human agents because they are answered then and there. And even when the issue is guided to a human being, it is actually a lot more purposeful."
Source: Mobile Marketing Magazine