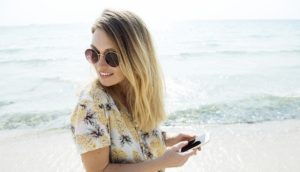 UK consumers are seeking a more personalised experience when they are booking their holidays, while 40 per cent of them now use their mobile phone or tablet at some point in the booking journey.
While mobile use is growing, desktop remains king with 61 per cent of consumers booking their holidays on either a PC or laptop. On the other hand, the high street influence, as seen across the retail sector, is declining with just 20 per cent visiting their local high street travel store.
The findings come from a survey of 1,500 UK consumers, commissioned by Monetate and carried out by Viga, where it was also found that 85 per cent of respondents are open to travel companies personalising their holiday suggestions – 26 per cent of those saying they need 'all the help they can get' to choose where to holiday. On top of this, 53 per cent would be willing to pay more for a personalised booking experience.
Meanwhile, 55 per cent of consumers see discount vouchers and offers as important versus 47 per cent who rank a clear, tailored and personalised booking experience as important. Furthermore, 41 per cent find feedback from previous travellers to be a point of importance, particularly in the over 65s market.
"One thing is clear; consumers will expect personalisation when booking a holiday this year," said Simon Farthing, director and global strategy & insights at Monetate. "Consumers are in the market to book and can be encouraged to purchase when recommendations are tailored. These findings show that if travel companies use targeted and personalised content, for example based on consumers' location or previous product purchases, the opportunity for them to make huge sales beyond the traditional January booking craze is huge."
Source: Mobile Marketing Magazine