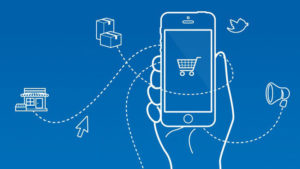 A new report published by Brightpearl, a provider of retail management systems that helps high-growth retailers streamline back-office operations, finds an enormous gap between omnichannel importance and adoption and its effective execution.
The findings, taken from a report entitled 'The State of Omnichannel', a survey of 352 retail leaders in the United States, shows that over 90% of retailers and brands have an omnichannel strategy or plans to invest in one soon.
In addition, 87% of retailers agree omnichannel is critical or very important to their business success. However, only a small segment (8%) believes they have mastered omnichannel.
Alongside the enormous gap between omnichannel importance versus implementation, additional key themes were highlighted by the research:
Just 12% of retailers believe they have the right technology in place to support their omnichannel strategy
Over half of retailers consider their omnichannel approach a "Work in Progress" and 19% Say it's a "Struggle" or a "Pipedream. 74% are dissatisfied with their strategy execution and progress
More than six out of ten survey respondents say the key payoff from implementing omnichannel successfully is to provide better customer service.
"The ability to effectively operate across all possible retail channels is difficult, The retail industry is undergoing a metamorphosis unlike anything it has experienced in decades. Customers are demanding, competitors are relentless in their pursuit of customer acquisition, and operational challenges abound as retail extends beyond brick and mortar to include online sales driven by mobile commerce. Disruption in retail is greater than all most all other industries," said Derek O'Carroll, CEO of Brightpearl.
"However, none of that is an excuse. Omnichannel execution needs significant improvement. Retailers need to invest more time and resource into technology to effectively implement their omnichannel strategies or face being left behind. Today's customer expects retailers to know him or her. This is made difficult when the merchant spends considerable time on cost-consuming backend processes. Instead, technology that automates back office processes like order fulfillment, carrier integrations, automated accounting and integrated purchase ordering can free retailers to focus more time on creating authentic omnichannel experiences across platforms."
Embracing the promise of omnichannel is not the same as implementing strategies and technology. Just four years ago, less than 50% of retailers pursued an omnichannel approach. Today the interest is high but the execution needs substantial improvement. Omnichannel strategies and platform use are ineffective or not delivering on their promises.
The State of Omnichannel Retail report results are from an electronic survey conducted between August and September 2017. Brightpearl received qualified responses from leading retail executives headquartered primarily in the United States. All respondents come from the top companies in retail, information technology, financial services, consumer products, education, and other key sectors. Total number of employees at respondent companies was nearly equally split – 49% had between 1-25 employees, 50% had between 51-5,0001 employees.
23% report their company's annual gross revenue to be under $1million (U.S.), 27% between $1 million and $50 million (U.S.), 30% between $50 million and $500 million (U.S.), and 20% between $500 million and $1 billion (U.S.).
Source: Net Imperative