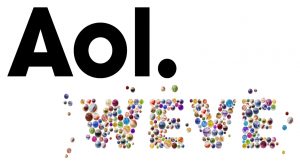 AOL UK and Weve, O2's mobile marketing and commerce services provider, have joined forces to help advertisers target and reach customers more effectively.
Using mobile ad exchange Axonix's technology, Weve Insights will be integrated into AOL's media properties and the One by AOL programmatic platform. This will allow AOL's, advertisers' and Axonix's first-party data to be combined to provide 'unique targeting opportunities at scale'. Meanwhile, Weve will use the technology to probabilistically model its first-party data 'whilst retaining control of the underlying anonymised and aggregated data'.
"This relationship allows us to offer enhanced, accurate targeting at scale, through triple-play data insights and audience verification," said Gavin Johnson, commercial director at AOL UK.
As a result of the alliance, it will bring together Weve's first-party telco-based insights with AOL's data segments, including AOL's mobile advertising SDK (software development kit), to give advertisers 'probabilistic and Nielsen verified data'.
Tom Pearman, commercial director at Weve, said: "As we evolve the Weve business, we're focused on providing access to some of the best mobile insights in the market. This is an important step towards our goal of providing even more great programmatic offerings to the industry."