9.2m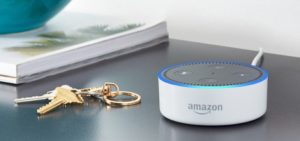 smart speakers were shipped in Q1 2018, with Amazon continuing to lead the way ahead of Google despite having its market share nearly halved.
According to Strategy Analytics, Amazon shipped an estimated 4m Echo devices in the first quarter of the year, up from the 2m it sold for the same period in 2017. Though Amazon doubled up on shipments, its market share fell from 81.8 per cent to 43.6 per cent as Google began to muscle in on Amazon's parade, while several other smart speakers emerged.
Google sold 2.4m Home devices, giving it a 26.5 per cent market share in growing from just 0.3m shipments the year prior. Meanwhile, the newer kids on the block of Alibaba, Apple, and Xiaomi achieved 0.7m, 0.6m, and 0.2m shipments respectively. All the other smart speakers hovering around combined to be responsible for the remaining 1.3m shipments.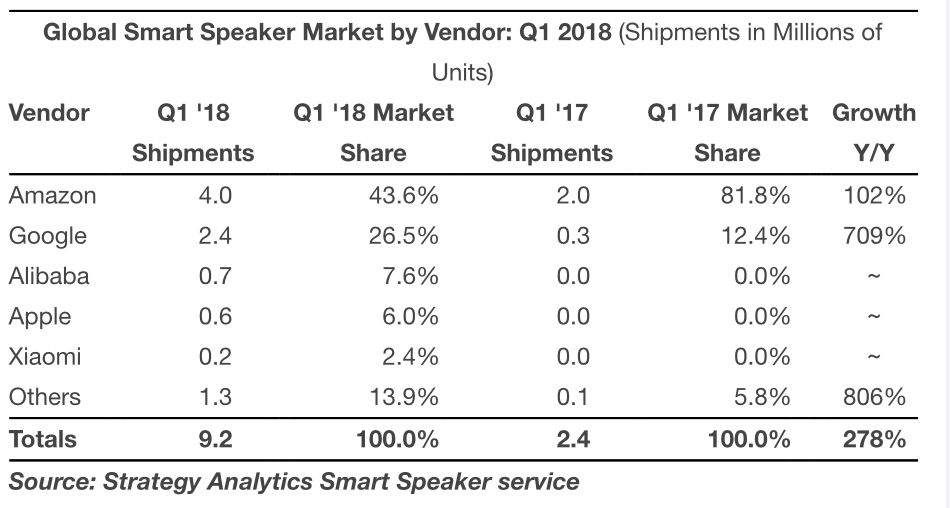 "Amazon and Google accounted for a dominant 70 per cent share of global smart speaker shipments in Q1 2018 although their combined share has fallen from 84 per cent in Q4 2017 and 94 per cent in the year ago quarter," said David Watkins, director at Strategy Analytics. "This is partly as a result of strong growth in the Chinese market for smart speakers where both Amazon and Google are currently absent. Alibaba and Xiaomi are leading the way in China and their strength in the domestic market alone is proving enough to propel them into the global top five."
Source: Mobile Marketing Magazine