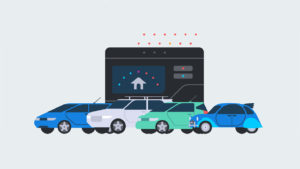 Amazon announced an open source release of the Alexa Automotive Core (AAC) SDK, or Auto SDK, to help automakers integrate Alexa voice control into cars and their infotainment systems, screens often used for navigation, media, or climate control.
The software development kit is free for download on GitHub and is optimised for bringing Alexa to in-car dashboards to accomplish tasks common with hands-free voice control — like playing music, providing turn-by-turn directions from native navigation systems, helping people find local businesses, and making phone calls.
The Auto SDK will also be able to do things Alexa can do in a smart speaker, such as control smart home devices, check the weather, and launch Alexa skills.
In recent years, carmakers like Ford and Toyota have brought Alexa to some of their popular vehicles, and Alexa skills have been introduced by Mercedes-Benz, Hyundai, General Motors, and others to let you do things like unlock your car door with your smart speaker, but the launch of the Alexa Auto SDK represents the first time Amazon has made a development kit especially for vehicles.
The Auto SDK comes from the Alexa Auto team, which was first formed last year and aims to help Alexa compete with Siri in Apple's CarPlay, Google Assistant in Android Auto, and SoundHound, whose Houndify platform is being deployed for voice control in Hyundai cars and the Nvidia Drive autonomous vehicle platform.
The team has worked with carmakers like Ford, as well as companies like Anker, whose Roav Viva gadget plugs into a cigarette lighter and brings Alexa into cars without an infotainment console for $50.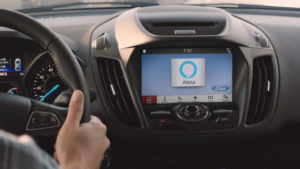 The kit was open-sourced in order to make it easier for teams to collaborate with each other and to integrate Alexa into their products, particularly since in-car infotainment centers can vary widely by car brand and country, an Amazon spokesperson told VentureBeat in an email.
As part of a sweeping plan to put Alexa everywhere, Amazon earlier this year introduced a mobile accessory kit to encourage hardware manufacturers to bring Alexa to wearable tech, wireless earbuds, and headphones.
Other kits available to encourage hardware manufacturers to bring Alexa to their products include the Smart Home Skill API for smart home devices, the Gadgets SDK for game companies to make hardware that works with Alexa, and the Alexa Voice Service, the original kit for third-party Alexa integration into devices.
The Auto SDK for infotainment consoles is the most recent step in a broader initiative to bring Amazon's AI assistant to more surfaces with a visual interface. Since May, Alexa has been introduced in LG televisions and personal computers from HP, Acer, and select other brands, while Show Mode for Amazon's Fire 10 tablets made its debut in June.
Source: VentureBeat