37.9 per cent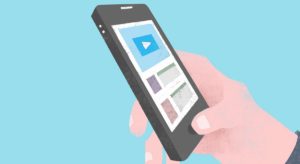 of all video ad inventory across all channels was viewed until completion in the second half of 2017, according to the latest report from measurement and analytics company Integral Ad Science (IAS).
On mobile web video, viewability increased across all quartiles, improving from 31.6 per cent in H1 2017 to 41.4 per cent in H2 2017 in the fourth quartile. Within UK desktop video, viewability rose to 66.2 per cent in H2 from 58.3 per cent in the first half of the year.
Elsewhere, brand safety risk for video ads fell from 13.1 per cent to 12.2 per cent in the UK. The most significant categories of risk are violence, illegal drugs, and illegal downloads. The illegal drugs category spiked by 1.7 per cent from H1 2017, while hate speech feel the most from 22.1 per cent in H1 to 2.1 per cent in H2. However, the overall brand safety risk increased from 3.7 per cent H1 2017 to 58 per cent in H2 2017 in the UK.
Furthermore, non-optimised video ad fraud fell by 27.2 per cent across all buy types, the overall number falling from 6.4 per cent in H1 2017 to 4.7 per cent in H2 2017.
"The H2 2017 Media Quality Report highlights positive progress for the video ad industry, with improvements attributed to an increase in premium video inventory as advertisers aim to secure the best possible environments for their creative," said Nick Morley, EMEA managing director at Integral Ad Science.
"Video provides a great opportunity for advertisers to capitalise on not only sight, but sound and motion to capture consumer attention, ultimately driving campaign value. While 2017 was considered a challenging year by most, it's clear to see that progress has been made, and we'll continue to drive change into 2018."
Source: Mobile Marketing Magazine