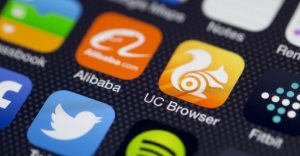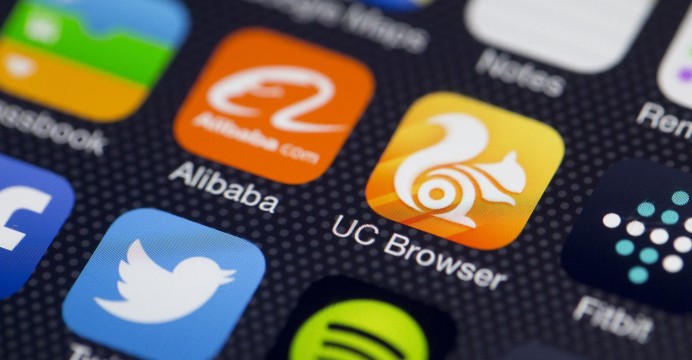 UC Browser, a mobile browser owned by Chinese e-commerce giant Alibaba Group, has become more popular than Google's Chrome in some of Asia's fastest-growing markets, according to the Wall Street Journal.
Citing data from web analytics firm StatCounter, the paper reported that millions of people in India, Indonesia and other emerging markets getting online for the first time are picking UC Browser over ones made by US rivals.
UC Browser is being preferred as users feel it takes up less memory and runs faster, making it a better option in markets dominated by low-end smartphones and spotty mobile service, the report said.
UC Browser, which is little known in the Western world, accounted for 51 percent of India's mobile browser market over the past year, compared with 30 percent for Chrome, according to StatCounter.
In Indonesia, UC Browser is said to have led Chrome 41 percent to 32 percent during the same period.
Conquering the mobile browser market in two of the fastest growing regions, UC Browser is helping Alibaba propel ahead in the race to capture the next generation of internet users in Asia.
It is worth noting that Chrome has gained momentum in recent months, with its share in India growing to 35 percent in November from 21 percent a year earlier. It becomes neck-and-neck in Indonesia with around 40 percent market share each, according to the study.
Chrome retains a significant lead in some smaller Asian markets such as the Philippines and Vietnam.
UC Browser is also way behind Chrome in the China market, where many smartphones run on Android. According to StatCounter, Chrome has 54 percent of the mobile browser market in China compared with UC Browser's 17 percent, the report said.
Taking the world as a whole, Chrome had some 47 percent market share, compared with 16 percent for UC Browser. In the US, Chrome has 39 percent market share, trailing Apple's Safari browser, which has 52 percent. UC Browser, meanwhile, had just 1 percent share in that developed market.
In developing markets, UC Browser has several advantages,, including its tiny app size and portal-like approach to displaying news and content.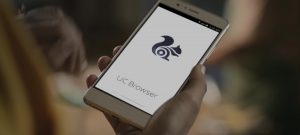 Neil Shah, an analyst with research firm Counterpoint, noted that many smartphones in Asia's developing markets have just 12 gigabytes of storage, half of the global average and far below the US standard of 32 gigabytes.
The UC Browser app takes up 31 megabytes of space, compared with Chrome's 125 megabytes, according to independent Android app store Aptoide.
Damon Xi, an Alibaba executive overseeing UC Browser's expansion in India and Indonesia, told the Journal that the company's research has shown that in addition to a smaller app size, users need features such as data compression and ad blocking to conserve mobile bandwidth usage.
Yet, one potential challenge to UC Browser's continued popularity, the Journal noted, is the concern over how the firm handles users' data, as China's tech giants have a history of cooperating with authorities.
Citizen Lab, a Toronto-based human-rights research group known for its studies of internet censorship and surveillance, said in 2016 that there were privacy and security issues with how UC Browser transmitted data.
Xi told the Journal that UC Browser takes security and privacy issues "very seriously".
Source: Hong Kong Economic Journal