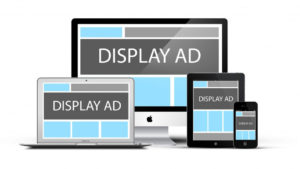 In US, more than four of every five digital display ad dollars transact via programmatic means according to eMarketer.
The eMarketer forecast 'US Programmatic Ad Spending Forecast Update: Video Powers Significant Growth Through 2020' expects that US digital display ad dollars (86.3%) will transact programmatically by 2020 which is 82.5% this year.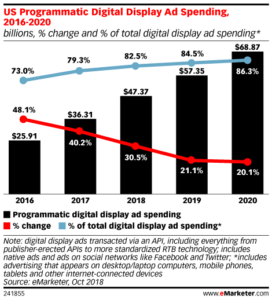 Other statistics predicted by the report include that 84.1% of the total mobile advertising dollars ($31bn) will be transacted programmatically and that 58% of programmatic transactions will take place directly, 19% within a private marketplace and 23% in an open marketplace.
Meanwhile, 81% of total digital video ad dollars ($23bn) will be transacted programmatically it was also claimed.
The report also stated that there has been more than four fifths of mobile display and video ad dollars which already pass through programmatic channels.
In an earlier eMarketer report it was stated that ad spend on digital channels is set to overtake traditional mediums by 2021.
Source: The Drum