Two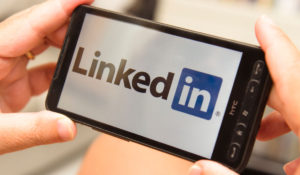 thirds (62%) of B2B marketers polled by LinkedIn believe that video should be the primary platform of any creators.
202 B2B digital marketers were polled in the UK and Ireland between February and March 2018 by Microsoft's professional social network. 62% saw video as the most important content format. This was followed by email, social media creative, and infographics.
More than a quarter (26%) said they are planning to spend more than £300k on video advertising this year, despite the research underlining that cost was indeed often a barrier to entry in the video space.
The vast majority of respondents (93%) agreed that video allows B2B brands to embrace creative storytelling opportunities. 62% said it helps build brand awareness and half said they invest in video to promote their goods or services. Many respondents said they believe that their B2B video was effective in generating leads. 77% said they were getting more leads, and 78% said they were of higher quality.
It found that the most popular video formats were product videos, how-to videos and explainer videos. 68% of LinkedIn Members, in a separate study form the network, said they would be more likely to watch a B2B video on the site if it was relevant to their job title. To this end, three quarters of respondents put out a call for publishers and platforms to make their video targeting capabilities more effective.
Tom Pepper, head of LinkedIn Marketing Solutions UK, said: "Video has become one of the most powerful tools in a B2B marketer's arsenal as they turn to even more creative formats to engage professional audiences. B2B video has come a long way from the talking head.
"But even the perfect video could be rendered useless if it's not shared with the right audience, in the right place and at the right time. With marketers investing heavily in video this year, it's time they work seamlessly with publishers to overcome these issues and ensure video continues to deliver growth for brands."
Source: The Drum