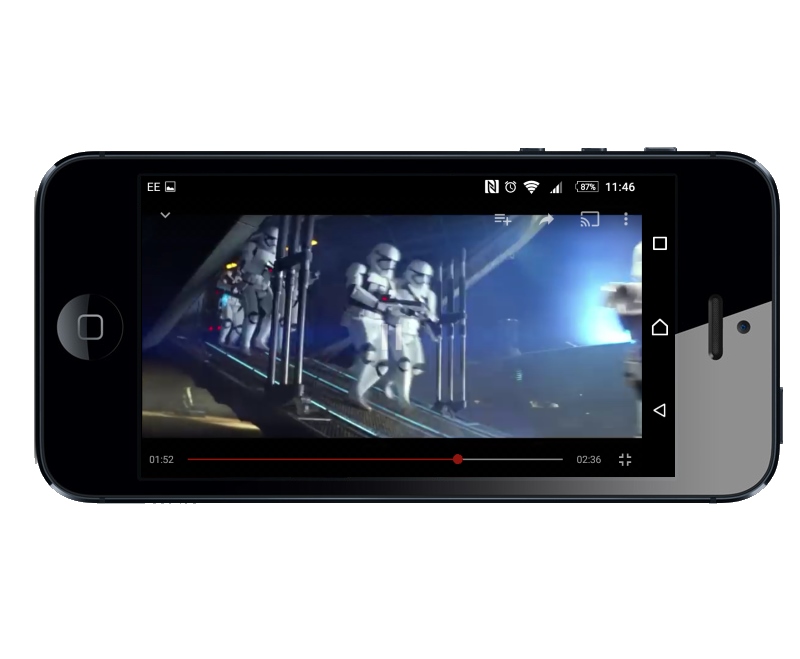 36 per cent of video content from film-related websites is shared via mobile devices, with action films the most reliant on mobile sharing, with over half of their shares (54 per cent) occuring on mobile, either through social networks, messaging apps or elsewhere.
The figures come from marketing tech firm RadiumOne, which also found that trailers account for less than a quarter of video content shared from these websites, with movie reviews coming ahead, with 23 per cent and 27 per cent respectively. Information on casting in upcoming films came third, with 13 per cent, and altogether these three topics account for almost two-thirds of all film-related video content shared.
RadiumOne's figures comes from analysis of over 262,000 instances of content shared from film-related sites, and found that breakdowns varied wildly from genre to genre. Action movies were the most trailer-reliant, with trailers making up 31 per cent of all shares, while only 15 per cent of family film-related shares involved the trailer.
"Whilst the trailer will always be a pivotal part of marketing films, the rise of user-generated content, online word of mouth, apps and countless ways to stream content presents a huge challenge when trying to understand what marketing channels are driving ticket sales," said Craig Tuck, UK managing director at RadiumOne.
"Film marketers need to ensure they pay attention to the other 75 per cent of viral content being shared that could be harnessed to drive people to the cinema rather than waiting for release on home video formats."
The data collected found that 80 per cent of film content is shared via Dark Social channels – email, text and instant messaging – compared to just 15 per cent via social networks, which sharing behaviour steadily increasing in the build-up to a film's release, with dramatic increases a week before and a peak one to two days afterwards.
Source: Mobile Marketing Magazine