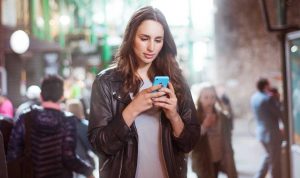 Verve, one of the global leader in location-powered mobile marketing, announced a newly published study on the state of location-fueled strategies and campaigns among brands and advertisers active in the mobile marketing space.
Pursuing the Mobile Moment, a June 2017 commissioned study conducted by Forrester Consulting on behalf of Verve, explores how mobile advertisers in North America use location data in their mobile-marketing campaigns: examining how location data informs their advertising efforts, what challenges they face, and what benefits they have received.
Highlighting the ways location intelligence drives insights — helping organizations to better understand their customers and enabling them to deliver on the "mobile moments" needed to win, serve, and retain digitally-empowered customers — the key findings in the study include the following.
Location data both increases ad relevancy and drives consumers in-store. 74% of the advertisers surveyed recognize location's value in increasing the relevancy of their messaging specifically to deliver on "mobile moments"— the moments when consumers receive information in context and in their moment of need. Additionally, nearly half the respondents value location data's omnichannel usefulness in driving incremental in-store visits.
Many advertisers struggle to use insights to contextualize consumers. Among the respondents in the study, 38% have difficulty contextualizing historical insights about consumers and are unable to target them granularly (37%) — suggesting that they are not able to take advantage of the unique characteristics of mobile in the effort to maximize advertising value for the consumer.
Focusing on location-based marketing efforts has helped mature companies increase ad relevancy. Organizations that both matured their mobile marketing and focused on their use of location data are more likely to increase the relevancy of their ads served to consumers. In addition to increased relevancy, these more mature organizations experience increased targeting efficiency, ROI of their marketing technology investments, and overall brand awareness.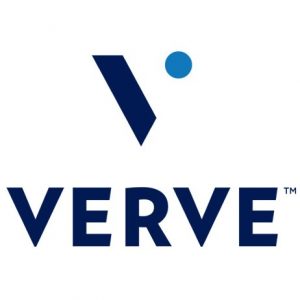 "It's not enough to point to the successful outcomes that leading global brands are achieving with location-powered mobile marketing; we have to strive for even deeper insights into what advertisers across the spectrum of mobile-marketing maturity are experiencing," said Julie Bernard, Chief Marketing Officer at Verve.
"This new study provides a wealth of insights along these lines. The research provides a lens onto how a wide range of advertisers are building strategies that leverage location intelligence, the ways they are encountering and overcoming location-data challenges, and what we're additionally understanding about how fostering maturity in all these efforts also helps drive improvements to the advertiser's targeting efficiency, marketing technology ROI, and brand awareness."
The new study is available for download here.
Source: Verve