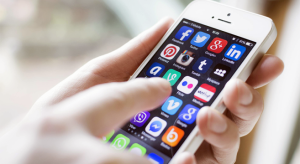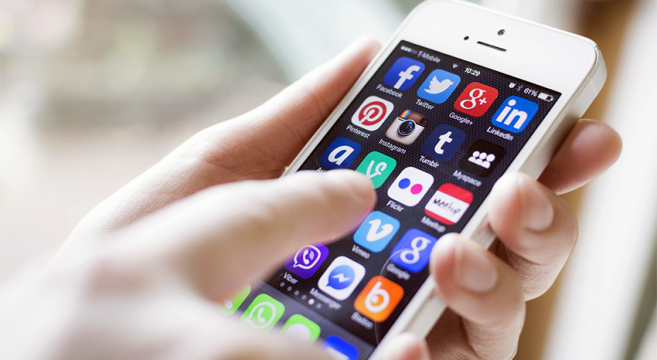 One of the primary drivers of app use is communication, but US smartphone users are less likely than their counterparts in Europe to use apps for that purpose, according to recent data from Ipsos MORI and Google.
A May 2017 survey of smartphone users in the US and five countries in Europe found that respondents in the Netherlands had the highest rate of communication app usage, at 68%. Italy was next, where 64% of those polled had used an app to communicate in the past 30 days.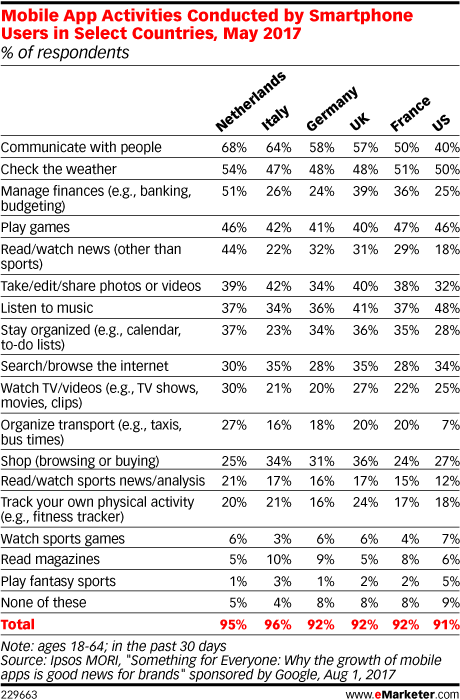 But US smartphone users were more likely to use apps to check the weather, listen to music or play games than to communicate. Just 40% of respondents had communicated through an app over the preceding month—a much lower rate than the survey average of 56%.
One explanation for the prevalence of communication apps in Europe may lie in WhatsApp. The Facebook-owned messaging platform is the most popular social media service in the Netherlands, with 10.9 million users, according to January 2017 data from Newcom Research & Consultancy.
By comparison, eMarketer estimates WhatsApp has 20.5 million users in the US, a market with several times the population of the Netherlands. Whereas smartphone users in foreign markets often adopted WhatsApp to avoid SMS charges levied by their mobile service providers, text messaging was largely free to smartphone users in the US by the time WhatsApp gained prominence.
As a result, communication apps like WhatsApp may have found a stronger following among price-conscious consumers in European markets than it has in the US.
Source: eMarketer