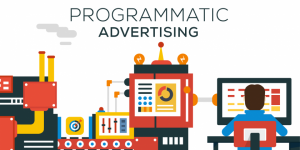 By the end of 2017, advertisers are expected to spend an estimated £3.39bn on programmatic trading, up 23.5% from the previous 12 months, eMarketer estimates.
"Despite recent negative press, the UK remains a market leader in programmatic, and strong growth will continue over the next few years," the report states.
Mobile is – and continues to be – a major driver of programmatic growth in the UK. It accounted for more than three-quarters (78%) of total programmatic digital display ad spending this year. eMarketer expects that figure to reach 86.5% in 2019.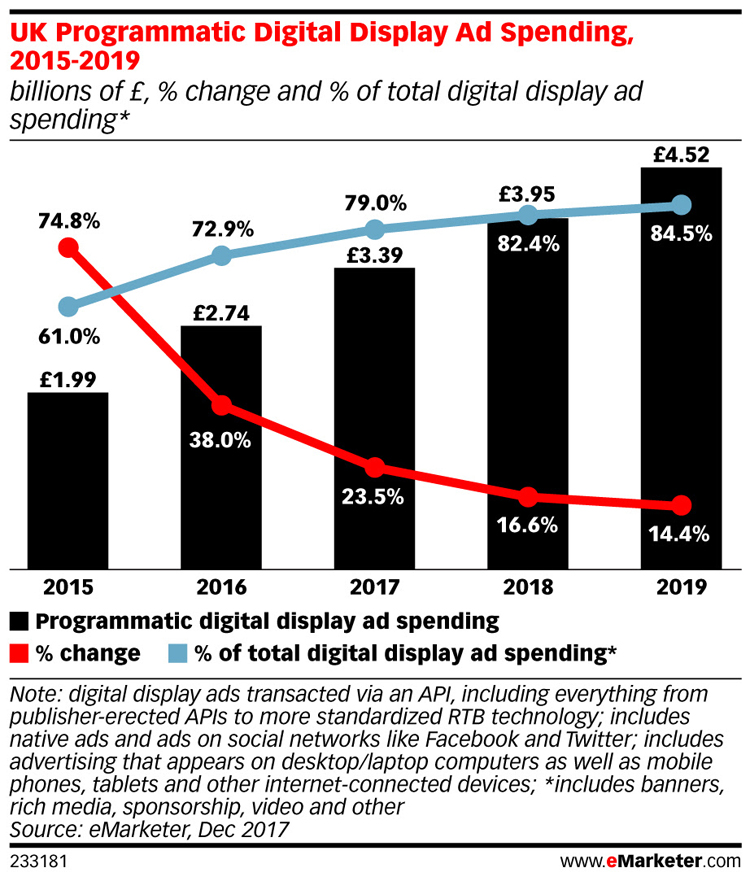 Desktop, however, is declining, both proportionally and in real terms. Just 22% of programmatic ad spend, or £743.8m, will go to desktop this year, and those numbers will fall to 13.5% and £609.5m in 2019.
"The programmatic ecosystem is growing because it's maturing," eMarketer senior analyst Bill Fisher, said. "This maturation is leading to better practices, better behaviour and better transparency."
The next step will be to make everyone in the chain accountable, he continued, pointing to IAB Tech Lab's Ads.txt initiative as an example.
"There will be more initiatives to come, and as they come online, greater levels of trust will be placed in trading digital display inventory via programmatic pipes," Fisher said.
Source: Campaign Live