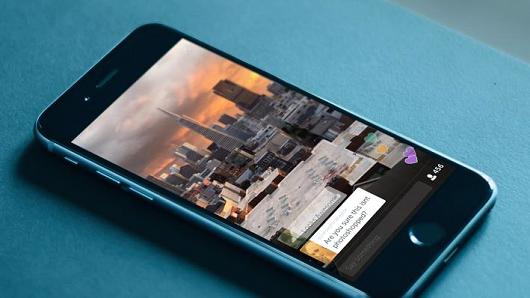 Live streaming app Periscope is following their rival Facebook, testing a feature to allow users to permanently save their broadcasts in a bid to attract more brands and advertisers.
The news was announced on Periscope (of course) late on May 4.
All a user needs to do is put "#Save" anywhere in their broadcast title.
"That means that this broadcast will stay forever, you can always delete it still," Kayvon Beykpour, chief executive of Periscope said on a live broadcast.
Beykpour added that the company is "actively building support for controlling how your broadcast stay on Periscope" and working on a "full solution" to give users options before and after the broadcast. These can be expected "in the near future".
The ability to save and re-watch live streams has been a feature of Facebook's streaming service for some time. Analysts said the feature could help Periscope attract advertisers as it looks to monetize the platform.
"It's important to Periscope's own strategy in terms of working with brands and advertisers for monetisation. Some might have been put off by the limited time that Periscopes were available," said Jack Kent, senior mobile analyst at IHS.
"The (previous) challenge (for Periscope was) getting viewers within that 24 hour time frame. This new feature will make it a better position to make it a big brand attention Periscope and Twitter need."
Twitter, which owns Periscope, has been struggling with slowing user growth and its stock has been under intense pressure, down 60 percent in the last 12 months. In the first three months of the year, Twitter's monthly active user base grew 3 percent year-over-year to 310 million.
In its first-quarter earnings, released last week, the company said that users watch over 110 years of live video every day on iOS and Android. That doesn't include views from Periscopes on the web or embedded in Tweets.
Source: CNBC