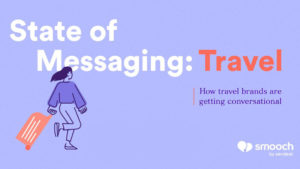 Smooch by Zendesk, an omnichannel conversation platform, has released State of Messaging: Travel, a report covering modern messaging technology and strategies used by travel brands to optimize customer service. The report takes consumers through all stages of booking travel with online messaging, including Pre-Stay, Pre-Flight, In-Stay and Post-Trip.
"Travel is an industry that's taking a leading role in the adoption of modern messaging to elevate experiences throughout a customer's journey." said Warren Levitan, VP conversational business, Zendesk. "We're seeing more and more innovation in this space and travel brands that are using the power of personal messaging, developing incredibly intuitive and customer-friendly experiences which are in turn delivering real, tangible value to their bottom line."
The report highlights the growing need for implementing online conversational assistants, with 46 per cent of surveyed customers choosing to use a chatbot if it meant faster service than a human (Phocus Wire). With such an array of travel apps, competition is steep, and 88 per cent of travelers will switch booking apps if they aren't satisfied (Google). The convenience and timeliness of travel booking is a huge factor, as 70 per cent of travelers would rather be notified of updates or changes via messaging.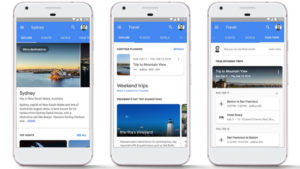 "As messaging becomes part of the travel experience, chatbots are popping up as fast as boutique hotels and budget airlines. Luxury hotel guests are messaging the front desk rather than calling. Airlines are routing customer concerns to messaging channels — both owned and OTT (over-the-top) — before phone and email," said the report.
Airlines and online travel agencies (OTAs) mentioned in the report include: WestJet, Malaysia Airlines, Kayak, SnapTravel, Hotel Tylosand, Club Med, Booking.com, My SWFT, ServiceFriend, Delta, Lufthansa Group, KLM, Four Seasons, Jumeirah, The Annex, BookBoost, Alliants and GuestDriven.
Source: Mobile Marketing Magazine