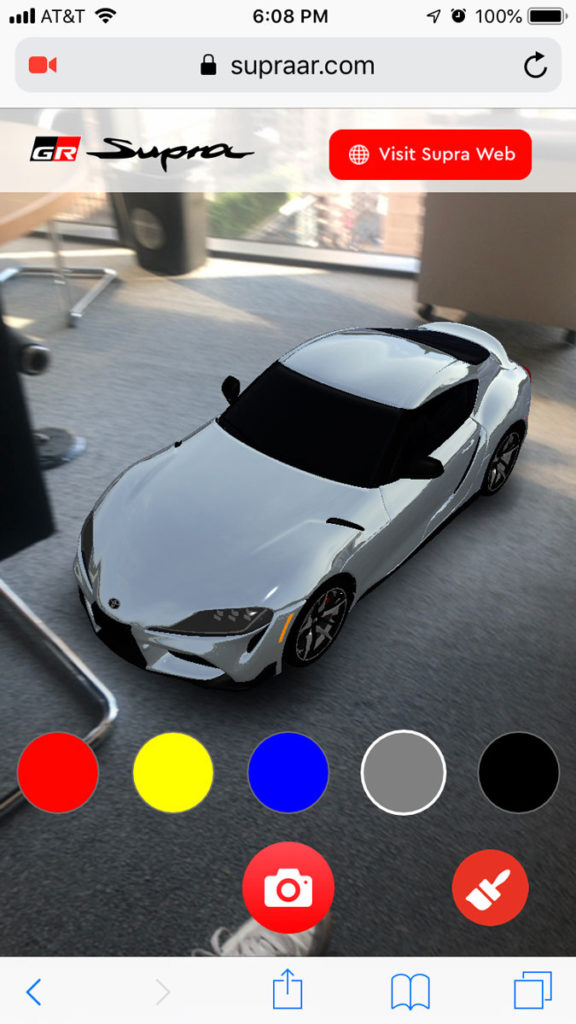 Toyota just launched a new fully integrated campaign for the all-new 2020 GR Supra, in collaboration with Road & Track, bridging print and digital to create the first marker-less Web AR advertising campaign activated by print media.
Tapping into the nostalgia of fold-out car posters, the national campaign in the US, features a custom 29.5" x 21.25" poster, which includes a QR code. Once scanned, the QR code launches an augmented reality (AR) experience allowing users to place the Supra in their driveway, garage – anywhere they want – in the colour of their choice.
The vehicle can be re-sized, turned and a photo then snapped to share. The app-free AR experience is for iPhone and most android devices. The AR experience is also activated by clicking on a digital ad in the mobile-only campaign. The Web AR experience was developed by eXpanded eXistence (eXeX) using 8th Wall's Web AR technology.
The fold-out poster will be distributed to more than 500,000 subscribers in the Road & Track September issue.
Source: Saatchi & Saatchi