The White House has taken a step into the world of augmented reality, with the help of the White House Historical Association and Nexus Studios, with the launch of the 1600 app.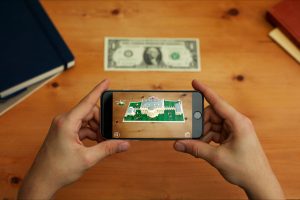 The app gives users the opportunity to experience 1600 Pennsylvania Avenue – commonly known as the White House – in a different way through their smartphones and tablets. All the user needs is a US one dollar bill.
Once the app is downloaded, the device's camera needs to be pointed at the dollar bill to trigger an animated 3D video pop up of the White House – narrated by White House press secretary, Josh Earnest.
Earnest wrote on the White House blog: "From hosting festivals on the South Lawn to allowing people to explore its rooms via Google Street View, President Obama has used traditional events and new technology to open up the doors of the White House to more Americans than ever before."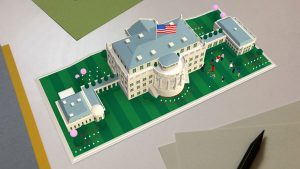 The 3D interactive experience allows you to fly around the White House, watching major events that occur during the year including the annual Easter Egg Roll and State Arrival Ceremony. This is complementing with changing seasons and changing people to provide historical education to Americans about the White's Houses endurance.
AR has been big business over the past year, with Pokémon Go breathing life into its use. Since, we have seen McDonald's and Snapchat, among others, play with the technology.
The app is free to download and available for iOS and Android devices.
Source: Mobile Marketing Magazine