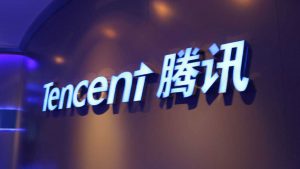 Tencent has become the first Asian company to be valued at more than $500bn after shares hit a record high on November 20.
The Chinese Internet giant's shares closed at HK$420 per share on the Hong Kong Stock Exchange on November 21, boosting Tencent's market value to $510.7bn. The valuation sees Tencent join Apple, Alphabet, Microsoft, Amazon and Facebook, which have all passed the $500bn valuation mark.
Tencent's Chinese rival Alibaba is currently Asia's second-highest valued company at $474bn, according to reports.
The move follows Tencent's third-quarter results announcement, which saw the company post a 61% increase in revenues of $9.83bn. Tencent's strong growth has been driven by its mobile and PC gaming business as well as digital content including Tencent Videos.
In the last twelve months, the company has invested in a host of technology companies including Tesla, Snap, Flipkart and Hike as part of its global expansion plans.
Source: The Drum