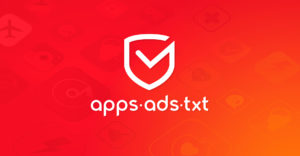 Tappx, a leading AdTech company specialising in advertising solutions for advanced digital platforms, launched App-ads-txt.com, a free hosting tool to increase adoption of the new IAB standard app-ads.txt, thereby supporting the IAB mission to create a community of authorised digital advertising inventory to help fight digital advertising fraud.
Tappx created the free web hosting service App-ads-txt.com to help mobile app developers to integrate app-ads.txt without the need for a domain, website or additional development. The app-ads.txt specification is an extension of the ads.txt standard to meet the requirements for applications distributed through mobile app stores, connected television app stores, or other application distribution channels.
Over the course of March and April 2019, Tappx has analysed initial adoption curves for ads.txt and app-ads.txt. With hindsight, Tappx has witnessed that adoption for app-ads.txt is less than for ads.txt. Tappx research discovered that less than 8‰ (i.e. 8 per thousand) of high ranking apps across the most popular app ecosystems had adopted app-ads.txt correctly.
Fernando Saiz, chief marketing officer at Tappx, commented: "The reasons for this are likely to be two-fold: 1) many app developers (small to medium sized) do not possess their own websites, and 2) there is lower awareness around adtech issues within app development communities, especially relating to app-ads.txt and the benefits it can provide. Tappx are accredited members of IAB Spain, hence we are strong advocates for community and the IAB's latest extension, app-ads.txt. By reducing friction for adoption for the app-ads.txt specification, we are closer to eradicating spoofed in-app inventory, and hence helping to reduce digital ad fraud."
Tappx is planning to release regular reports throughout 2019 on the uptake for app-ads.txt, which will be powered from data from App-ads-txt.com, and from its own internal research program which will analyse thousands of apps across major global app stores.
Source: Tappx