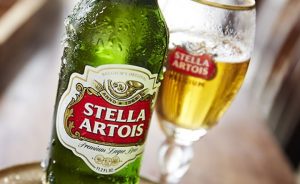 Stella Artois is the first brand to sign up to a new AI-powered mobile ad solution called "Blis Futures". Blis claims the new tool can predict where consumers will go and guarantees new customers in pubs for Stella Artois.
Blis Futures will group like data sets and identify patterns, such as time, in order to predict where consumers will be in the future. Working with Vizeum, Stella Artois is the first global brand to run a campaign using Blis Futures to drive customers into pubs, increase engagement and incite consumers to purchase.
Blis Futures uses machine learning and predictive analytics to group like data sets and identify patterns. The solution builds audience segments based on their predicted conversion rates and indicates when and where to target this audience group to achieve the advertisers' business objectives.
"At Stella, it's a crucial part of our mission to keep innovating to better understand our customers. Part of that is harnessing new technologies to engage with them in new ways," says Ali Humphrey, Brand Manager at Stella Artois. "Thanks to Blis Futures, we are now able to recognise how our audiences behave in the real-world as well as the digital one, allowing us to engage with them at the right moment and impacting their future purchase decisions."
Demonstrating its confidence in Blis Futures and the strength of its predictive data analysis, Blis charges advertisers only if the customer visits the intended location using performance metric, 'Cost Per Visit.' The launch of Blis Futures demonstrates a continued investment in physical performance metrics.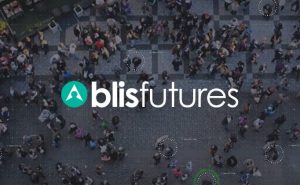 "Blis Futures allows brands and businesses the opportunity to target shoppers based on where they will be." said Greg Isbister, CEO of Blis. "We are now able to accurately identify people who we know are either highly likely or definitely going to buy a product. This eliminates waste in spend and increases campaign performance."
"For marketers looking to increase footfall and in-store sales, this alternative to traditional performance and payment methods is revolutionary. It won't just increase performance; it will also boost trust between brands and their tech providers," says Shaun Lynch, Digital Planning Manager at Vizeum agency for AB InBev. "It's one of the many reasons we're excited to work with Blis as we start unlocking new customers with Blis Futures."
Blis is also introducing a new performance metric, 'Cost Per Visit'. CPV charges advertisers using Blis Futures only if the consumer targeted actually visits the target location, representing a radical shift away from click through rates towards brand performance-based models. Stella Artois has also become the first brand to run a Cost Per Visit (CPV) campaign with Futures, buying successful conversions only.
Source: Net Imperative