Snapchat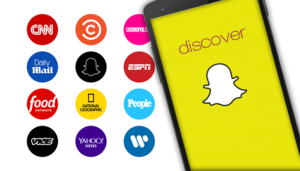 will now allow publishers to publish branded content to its app, having previously been unable to create the ads that ran between their articles and videos within the Discover section.
The deal between Snapchat and the publishers on its platform means that the likes of BuzzFeed, NBC Universal, and Vice will be able to work directly with advertisers on the ads that in between the organic content that they post.
"Starting now, Discover publishers are allowed to distribute branded content within the Snap Ads that run in their Publisher Stories," a Snapchat spokesman told Ad Age in a statement. "Snap Ads are familiar to users as ads, and are clearly marked to distinguish them from editorial content. In the Snap Ad context, Snap also believes branded content can make for compelling ads users will enjoy."
Snapchat's Discover section generated over $100m for publishers in 2017, according to the company, but generally ads aren't very effective at holding the user's attention. With the introduction of branded content ads Snapchat hopes to change that, with publishers able to work with advertisers to create ads that align with the message and style of their actual content.
Source: Mobile Marketing Magazine