Shopify is hiring, and they're using Snapchat to help them find talent. The Ottawa-based ecommerce platform is asking applicants to a social media to send them a Snap Story.
The Snap Story, says Shopify, should be about about why they think they would be the best fit to join the tech company's team—who they are, what they do, what they care about, and ultimately how they draw the owl.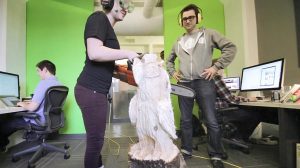 "Over the past year, Snapchat has become a key pillar in Shopify's social media strategy, and we want our team to understand the significance of the platform and how to best optimize it," explains Dan Fricker, Social Media Lead at Shopify.
The role, a "social media specialist," will see someone use social use develop deeper customer loyalty, develop social strategies, and report on social projects.
"Marketers are constantly being asked to rethink their storytelling concepts, and if applicants are able to creatively tell their own stories through Snap, we'll know they'll be ready to share Shopify's story," Fricker added.
Source: Tech Vibes