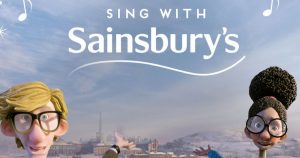 Sainsbury's has extended its festive campaign, with the supermarket claiming to have launched the first ever UK karaoke Snapchat Lens.
The grocer unveiled the interactive element of its 'The Greatest Gift' animation, which landed last month and tells the story of a hard-working Dad, Dave, voiced by James Corden.
The song featured in the ad was written especially for Sainsbury's, and now the brand is using Snapchat to get fans to sing along to the tune. Created by AnalogFolk, the centrepiece of the push comprises a karaoke Snapchat Lens.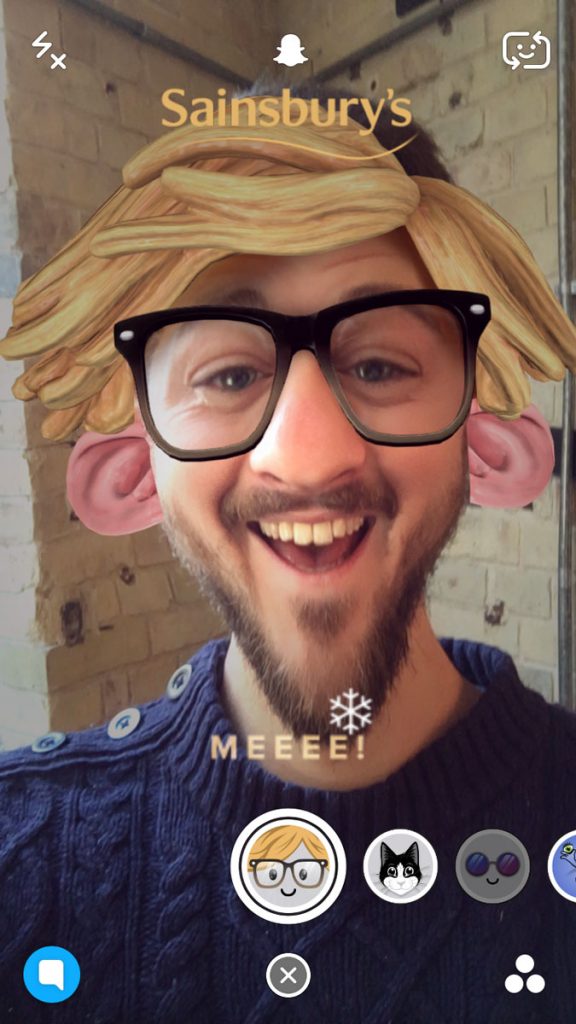 The overlay was live for 24 hours after kicking off on December 2 and turned users into a 'Dave-a-like', allowing them to share their festive singing skills. The drive also marks the first time a Lens will use a song created bespoke for a brand.
In order to amplify the user-generated content from Snapchat, Sainsbury's also ran a competition across other social channels, including a Facebook-Live event broadcasting from an interactive karaoke-booth at the Intu shopping centre in Derby.
To wrap up the campaign, the best karaoke vocals from across the festive period will replace James Corden's voice in a special version of the TV ad released online in the week before the big day.
"We wanted the nation to love the song and Dave's world as much as we did, and working with AnalogFolk, we made sure that people could be part of it throughout the entire festive period," said Poppy Shute, campaign manager at Sainsbury's.
Source: The Drum