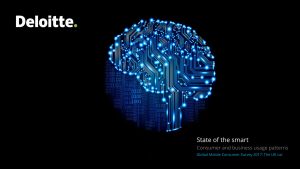 Almost four-fifths (79 per cent) of smartphone owners use their device's fingerprint scanner, according to research by Deloitte – higher than in any developed country surveyed. More than a third of smartphones (36 per cent) in the UK now have a fingerprint reader. In a sign that consumers are becoming more enthusiastic about biometric technology, usage of fingerprint sensors increased by a third year-on-year. Deloitte expects usage of biometric authentication to continue to surge over the next year.
Additional findings from Deloitte's seventh annual Mobile Consumer Survey, State of the smart, which analyses the mobile usage habits of 4,150 people in the UK, has revealed that 15 million UK consumers now have a smartphone that incorporates a fingerprint scanner.
In a sign of users wanting to ensure their devices are secure, the most common biometric application, at 96 per cent, was to unlock the phone.
Paul Lee, head of research for technology, media and telecoms at Deloitte, comments: "Most smartphone owners use biometric authentication because it is faster and more secure than traditional methods. Passwords have to be ever longer and more complex in order to be secure, which makes them hard to remember. For the modern day smartphone user, a quick scan of a thumb is faster and just as secure, if not more so – and fingerprints are not forgettable. We estimate that currently, globally, well over a billion devices now include a fingerprint reader."
Facing up to future biometric adoption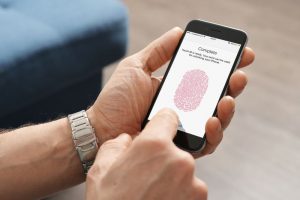 When asked about usage of alternative biometric technology, such as voice, facial and iris recognition, Deloitte's survey found that these were being used by relatively few smartphone owners (less than three per cent). However, this is likely to change in the medium term as biometric technology continues to improve and become more reliable and cost-effective.
Lee adds: "The fingerprint's success has been driven in part by the biggest mobile handset manufacturers. New 3D facial scanners can be even more secure than fingerprint readers. As complex facial recognition technology continues to be standardised in new smartphone models, we would expect to see a gradual adoption of facial recognition biometrics amongst smartphone users, and for this functionality to be increasingly designed into application design. This may mean that users would only need to look at their smartphone to authenticate access to a mobile banking app – they would not even need to place their thumb on a fingerprint sensor, and would certainly not have to enter a password.
"By the end of 2018, it is likely that 3D facial recognition will be used more frequently than fingerprint scanners in smartphones. We expect that individual usage of 3D facial recognition sensors will be over 100 times daily on average."
Personal finance with a personal touch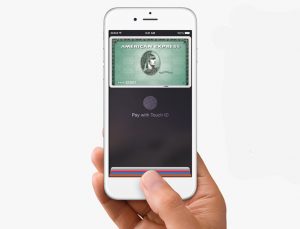 The survey also found evidence of biometrics in smartphones increasingly being used for personal finance and in order to access sensitive data. More than a third (35 per cent) of respondents who use their fingerprint reader use it to authorise payments and complete financial transactions. This is the equivalent to one in ten smartphone owners; four million people in the UK.
In addition, 41 per cent of smartphone owners check their bank balance at least once a week on their devices. One-fifth (20 per cent) of fingerprint-users use the scanning technology for money transfers. Applications such as splitting bills in restaurants, for example, is now done mostly via smartphones, and will likely increase in use as other form of biometrics evolves. As instant messaging and social networks increasingly support peer to peer transfers, the majority of transactions made will be authenticated using biometrics.
Lee concludes: "As mobile commerce grows, biometric authentication is likely to be increasingly used to bypass entering address and credit card details. We would also expect more retailers – both physical and online – to enable fingerprint-based authentication of transactions within apps and from web pages and, as a result, may see higher usage than an app that requires traditional password entry."
Source: Deloitte