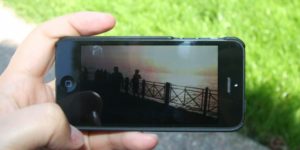 Digital video is a strong driver of brand awareness but must be tailored to its environment for greater effectiveness.
This is according to a new GroupM study with Kantar, which evaluated the performance of the brand impact of in-context exposure to video ads across catch-up TV, in-stream short form, in-feed video, and UGC video environments for a popular haircare brand and a premium wine brand in a study with 2,460 participants at the end of 2018.
Exposure to video advertising in all tested formats showed significant improvements in brand awareness and one key difference observed was that viewers understood the significant key message of the wine brand in the premium context.
The findings also highlighted the importance of tailoring advertising assets to specific environments to front-load brand messaging in environments where ads may be skipped or ended prior to completion. In the study, premium non-skippable environments delivered stronger impacts on brand metrics, including key message takeaway.
"Historically, the digital industry has been guilty of focusing primarily on performance metrics. Most importantly, our new study proves that digital video can be effective in all environments," said Venessa Hunt, the digital strategy and investment officer at GroupM.
"With the convergence of all media to digital in some form, it is important to remember the incredible strength that digital can bring to the brand building. This can be seen even more clearly when brands create fit-for-purpose assets or content designed for the specific platform and user experience. Never has it been so important to understand how and why consumers are interacting with their environments."
"Another important factor highlighted, like in all mediums, is that the more time a consumer spends with a brand, the better the chance for message retention. In a climate where human attention is a scarce commodity and attention spans are dropping, marketers need to invest budgets where there is the biggest potential for their advertising to be seen, heard and emotionally engaged," concluded Venessa.
Source: The Drum