Perfect Corp.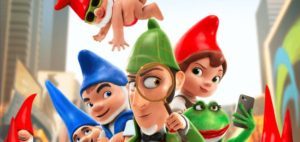 has announced its second collaboration with Paramount Pictures surrounding the release of the new movie, Sherlock Gnomes, in theaters March 23. The interactive augmented reality movie-themed beauty experience is now available in Perfect's YouCam Makeup, YouCam Fun, and YouCam Perfect apps, inviting fans to virtually try on curated looks inspired by the movie's characters. Users can discover animated filters that bring the Gnomes to life, and decorate their selfies with movie-inspired frames and collages to celebrate the release.
The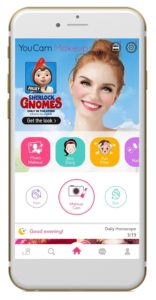 Sherlock Gnomes campaign will feature two beauty looks created by YouCam Live star, Merry Robertson of MakeupbyMerry, inspired by fan favorite characters, Juliet and Nanette. These Gnome-inspired styles can be experienced in real-time through YouCam Makeup's innovative AR technology. Users are able to shop for curated makeup kits to bring the styles to life at home. Fans are also invited to experience Sherlock Gnomes animated filters in YouCam Fun and create their own selfie moment with frames and collages inspired by the film which can be shared socially to friends and followers.
"We are thrilled to continue our partnership with Paramount Pictures and build upon the Sherlock Gnomes entertainment experience," says Alice Chang, CEO of Perfect Corp. "YouCam has the unique ability to bring the adorable Gnomes to life through AR and AI technologies and create an elevated fan experience that engages movie-goers in a whole new dimension."
Source: Perfect Corp.