Pandora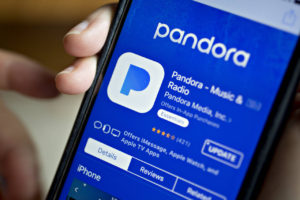 said that it will now offer its audio inventory programmatically through popular demand-side platforms such as MediaMath, The Trade Desk and AdsWizz.
Pandora is the last of the three major digital music streaming platforms to offer audio ads through automation, but the company says it brings a significantly larger audience to the table. The move also comes at a time when digital audio is capturing more ad dollars compared to previous years.
Through the first six months of 2017, digital audio grew 42 percent year-over-year to $603 million, and of that, $448 million came from mobile, according to the Interactive Advertising Bureau's latest digital ad revenue report.
Chris Record, VP of revenue operations at Pandora, says about 85 percent of Pandora's purchased inventory comes from mobile.
Rivals Spotify and iHeartRadio began offering audio ads through programmatic late last year, but Pandora claims it can reach more users than either of its competitors. Pandora has some 92 million monthly active users on its platform, according to ComScore, while Spotify has 89 million. IHeartRadio, meanwhile, has roughly 30 million.
Record says that competitors like Spotify have users that mainly pay for music. "We are differentiated through scale," he says.
Meanwhile,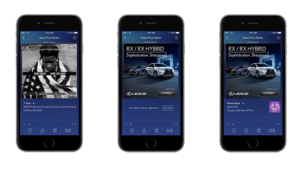 car manufacturer Volkswagen is among "six or 10" launch partners, Pandora says.
"Cars and music both have a way of eliciting an emotional connection," Jim Zabel, senior VP of marketing at Volkswagen, said in a statement. "We're always looking to effectively reach driving consumers in ways that move them while maintaining scale in a brand-safe environment."
The Volkswagen campaign was facilitated by PHD, an Omnicom Media Group agency and Volkswagen's media agency of record, Pandora says.
Although Pandora already offers its audio inventory "programmatically" through broadcast planning and buying platforms MediaOcean and Strata, those are mainly used by broadcast buyers, the company says. Through its recent integration with outfits like The Trade Desk, though, the company will be able to sell its audio ads in similar fashion to how it sells video or display with agencies.
Still, despite Pandora's broader reach, marketers appear more interested in advertising on Spotify.
According to a series of studies published by RBC Capital Markets in partnership with Ad Age, marketers were most interested in advertising on Instagram (64 percent), followed by Amazon (43 percent) and then Spotify (40 percent). Pandora was not ranked.
Source: Ad Age