O2 kicked off the next chapter of its 'Breathe It All In' campaign on February 20 at the Brit Awards with a social media takeover that encouraged consumers to recognise the power that mobile technology lends to the music experience.
Inspired by the idea that mobile technology offers 'digital oxygen' that can help people feel more alive, O2 is amping up the campaign by highlighting how the nation should seize the moment when it comes to live music experiences.
Building on O2's rich music heritage, 'Breathe It All In' will champion its live music venues by connecting its mobile users with local gigs. It will also offer ticket give-away competitions to encourage more people to experience live music. Those using Priority will be in for double the chance of winning.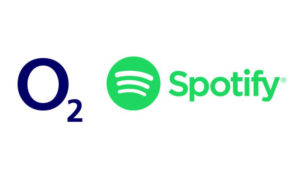 As part of the music initiative, O2 has partnered with Spotify to recommend the best local shows based on users streaming behaviour using its music Discovery Tool.
Rachel Swift, brand director at O2, said: "There's nothing quite like live music to make you feel alive. The sounds, the lights, the atmosphere. And whether you're seeing your all-time favourite or an exciting new band, it can become an experience you never forget. We want our customers to chase these moments, and our new campaign makes it easier for them – from localised OOH ads that promote artists playing nearby to a ticket giveaway that gets more people to gigs across the UK. We're also launching a ground-breaking partnership with Spotify that'll help music fans discover local gigs they won't want to miss. It's an exciting campaign for O2, and we couldn't think of a better time to launch it than during the biggest celebration of British music."
Source: The Drum