News UK has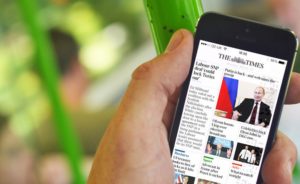 unveiled a custom social media tool which it claims can broaden the reach of advertisers own content by amplifying the messages across its own domains and social channels.
Social Amp has been devised in the wake of Facebook's updated algorithms, which demotes publisher content in favour of posts by friends and family, to propagate branded content across The Sun, The Times and The Sunday Times websites.
By drawing together brands' social streams with its own portfolio of media titles News UK is aiming to capitalise on advertiser disenfranchisement with Facebook while building in new capabilities to build and design campaigns which target specific posts and content.
Such sponsored content would then appear on page in the same format as it would on the brands own social channels, denoted by a sponsored post tag on top, to promote specific posts and campaigns.
Ben Walmsley, digital director at The Bridge commented: "For too long brands have been watching their organic social reach decline, diminishing the strong audience bases they have fought hard to build.
"Our ethos at The Bridge has always been to listen closely to our advertisers' needs and meet them: Social Amp is a much-needed solution for brands who want to amplify and endorse their social feeds in quality environments, with strong reader affinity."
Developed in tandem with technology provider Polar the first Social Amp partner will be announced by News UK over the coming days.
The Bridge, News UK's commercial arm, has been expanding its team to further its mobile, video and branded content output.
Source: The Drum