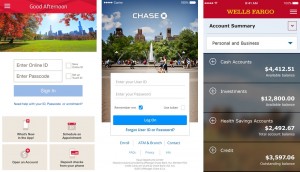 43 per cent of US adults with mobile phones and bank accounts now make use of mobile banking, according to new figures from the US Federal Reserve released March 31.
That figure, based on data from November 2015, is a four per cent increase year-on-year, and is driven by increasing smartphone adoption and the convenience of mobile financial services, according to the report authors.
The most common mobile banking interaction was checking account balances or recent transactions, followed by transferring money between accounts. Over half of mobile banking users have received alerts from their financial institutions through SMS, email or push notifications.
Not only is mobile banking growing in adoption, it is being embraced by the public as a central component of their financial lifestyle. Among mobile banking users with smartphones, 54 per cent cited mobile as one of the three most important ways they interact with their bank, above those who cited interacting with a staff member at a branch.
Use of mobile payments continues to be less common than mobile banking, with 28 per cent of smartphone users having made a mobile payment in the previous 12 months. Paying bills through mobile was the most common form of mobile payment, followed by online orders and in-store purchases.
Convenience or simply getting a new smartphone were cited as the two main reasons for adopting mobile banking and mobile payments, while concerns over security or a stated preference for other methods are the two main hurdles.
Source: Mobile Marketing Magazine