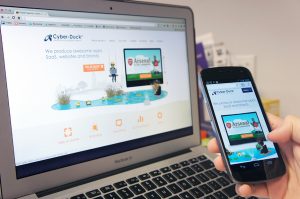 Study results from research conducted by IAB UK and PricewaterhouseCoopers has revealed interesting new trends in mobile ads. What they found is that companies are spending more to advertise on mobile screens than on desktop browsers. This represents the first time the spending balance has moved in that direction.
The report data showed that companies spent £802 million on mobile display ads in the first half of 2016. This was a higher figure than the spending on desktop and tablet display ads, which came to £762 million. At the moment, the amount of money being spent on mobile ads represents about 36 percent of the average company's total digital advertising budget. Five years ago, the same study's figures were nine times lower than they are now.
The mobile advertising category seeing the fastest growth is video. That branch of marketing saw a whopping 129 percent increase in spending, bringing it to £298 million.
Clearly, companies have changed their advertising spending based on their interpretation of the way consumers use their devices. Mobile technology users tend to look to their smarphones more frequently than their desktop computers. This is even the case among shoppers who will eventually use their desktops to make the actual purchase or who will head to a brick and mortar shop to do so.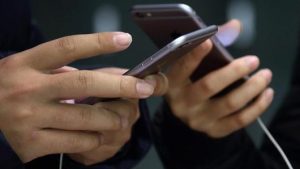 People in the United Kingdom are increasingly using their devices as a main source of online information. For instance, nearly one in three people who live there consider mobile devices to be their primary news source.
Tim Elkington, the chief strategy officer at IAB, explained the importance of this shift in spending on mobile ads. "It's a significant moment, as mobile now overtakes desktop… Consequently, marketers devote more ad spend to mobile as they increasingly cotton on to the fact that people essentially carry an ad platform with them wherever they are," he said.
Source: QR Code Press