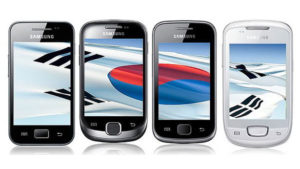 Mobile advertisement accounted for the largest share in the South Korean advertisement market for the first time last year with mobile ad spending exceeding 2.2 trillion won ($2 billion).
According to the nation's leading advertising agency Cheil Worldwide, total ad spending rose 1.8 percent from a year ago to 11.1 trillion won last year. The gain was mainly led by the growth in mobile ad against the broader slowdown in the ad market due to political unrest caused by former President Park Geun-hye's corruption scandal and massive strikes by terrestrial TV networks.
Mobile ad spending surged 27 percent to 2.2 trillion won on year in 2017 after a 36.3 percent gain in 2016.
Market experts believe that the exponential growth in mobile videos and improved video services by local and foreign media companies contributed to the big jump in the mobile ad market.
Ad spending on terrestrial TVs, on the other hand, plunged 12.1 percent on year to 1.5 trillion won in 2017. Share of terrestrial TV ads declined to 13.7 percent, pitiful when compared to 26.4 percent in 2007.
Ad spending in cable TVs rose 5.2 percent from a year ago to 1.8 trillion won while ads in newspapers fell 4.5 percent to 1.4 trillion won. Magazine ads suffered 9.1 percent decline to 343 billion won. Entire digital ad market including mobile commercials grew 13.5 percent to 3.8 trillion won.
Source: Pulse