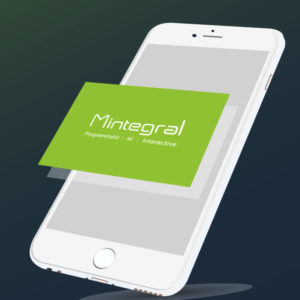 Mintegral, a leading AI-driven, programmatic and interactive advertising platform, launched its new self-service offering called the "Mintegral Advertiser Ad Platform," for European and US advertisers targeting customers in China and APAC region.
This new self-service platform enables advertisers to create, target, track and manage their own campaigns all by themselves, harnessing approximately 900 million data points captured within Mintegral's own Data Management Platform (DMP).
Mintegral was launched in 2016, specifically designed to offer effective programmatic ad buying to advertisers targeting China and APAC. Its strength lies in the quality of its premium native and video traffic resources, which come from app developers and apps connected to it through its SDK. As of this June, more than 5,300 apps from over 700 developers globally had integrated the Mintegral SDK. In addition, Mintegral is connected to 18 ad exchanges, providing its customers with global reach.
"With China and APAC continuing to offer a significant opportunity for Western brands and publishers, we felt it is important to make it as straightforward as possible to reach out to this audience of sophisticated, mobile-first consumers," said Erick Fang, CEO of Mintegral.
This new self-service platform was designed to be user-friendly, especially for non-experts. By underlying intelligence of the programmatic platform, it can automatically select optimal traffic mix and creative formats based on the entered targeting information. This, plus the length and scale of the ad campaign is used to generate a campaign cost, and once payment details are confirmed the campaign is ready to go.
Key features of this new platform:
Comprehensive targeting options, including geographic locations, time, interests, traffic media attributes, devices, languages, and mobile carri

er

Access to unique direct traffic from more than 5,300 apps via the Mintegral SDK
Targeting is done using Mintegral's own Data Management Platform, which already includes approximately 900 million data points
More accurate targeting and better ROI
Detailed reporting tools with an emphasis on traffic transparency
Source: Mintegral