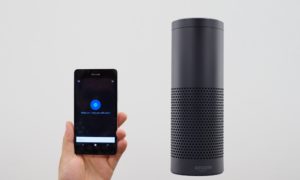 Digital marketers are aware voice search will impact the way they market products and services, but almost a third (29%) aren't actively doing anything to address the changing landscape, according to new research.
The study, from Greenlight Digital, indicates that widespread adoption of voice search shows no sign of slowing, with forecasts of 70% year-on-year growth of smart speaker sales with shipments to reach over 56m units this year.
Marketers understand this is going to impact the way consumers interact with brands with over a third (36%) acknowledging it's fundamentally going to change the way customers search for items over the next 18 months.
Yet, what marketers recognise as a trend isn't necessarily reflected in the action they are taking. Although a quarter (25%) feel they can incorporate voice search into their marketing strategy in order to maximise the impact Amazon has on the industry, 29% admit they are currently not doing anything to address it.
Key findings:
29% of digital marketers are not actively addressing the changing landscape and maximising the impact Amazon has on the industry
36% of marketers are aware of the changes brought by voice search
25% think that they can incorporate it into their marketing strategy
Only 43% of marketers admit to investing into advertising with Amazon's voice search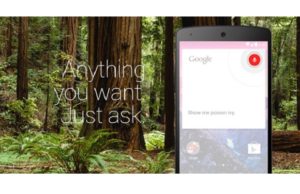 When it comes to putting hands in pockets, although 43% of marketers admit they will be investing marketing budget into advertising with Amazon to reach customers through voice search, a quarter still remain unsure. It seems they don't know whether they will be investing despite many recognising it will change the way retail businesses market to consumers.
The most predominant tactic marketers are adopting to address the change is reassessing product names to reflect how users speak – true for 32% of digital marketers surveyed. This will enable voice-search users to find a brand's products more easily and make those brands more readily visible.
Andreas Pouros, CEO, Greenlight Digital comments: "Voice-assistants aren't a gimmick. It is here to stay and is going to change the way brands reach consumers. Marketers must put their money where their mouth is when it comes to addressing these changes. To get to a point of investing, brands first need to be armed with the audience insight that can inform how and where their customers are purchasing. Only then can marketers accurately assess whether they need to adjust their marketing strategy to maximise the growth in use of voice assistants. Assessing keywords and product names, and optimising websites for voice search is action that needs to be invested in – both in terms of time and money. The brands who see the value of investing now will be the ones who reap the benefits of this increasingly popular technology."
Source: Net Imperative